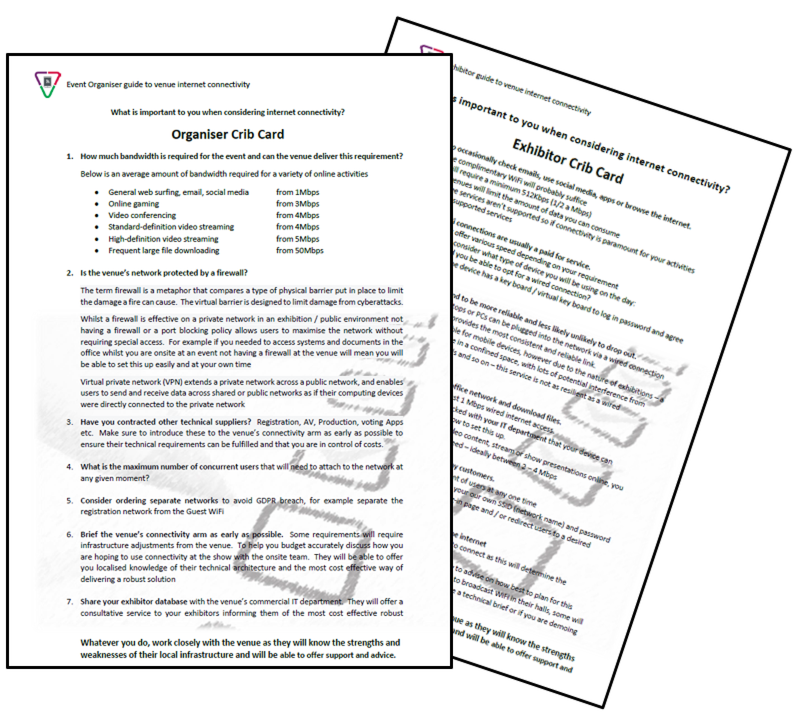 Supporting the Connectivity Flow Chart (below) the venue contingent of the Cross Association Technology Working group have created Exhibitor and Organiser connectivity crib sheets to help establish what is important to you when considering internet connectivity?
In February 2019 the group merged with AEO's Business Technology Information Group (BTIG) for a round table discussion exploring how venues and organisers can work closer together to dispel any myths or misconceptions regarding venue connectivity for Organisers and Exhibitors.
An output from this has been the creation of these two crib sheets. It's aim to help an organiser and exhibitor understand the connectivity capabilities at event venues.
Download your guides here:
Exhibitor Guide:
Organiser Guide: