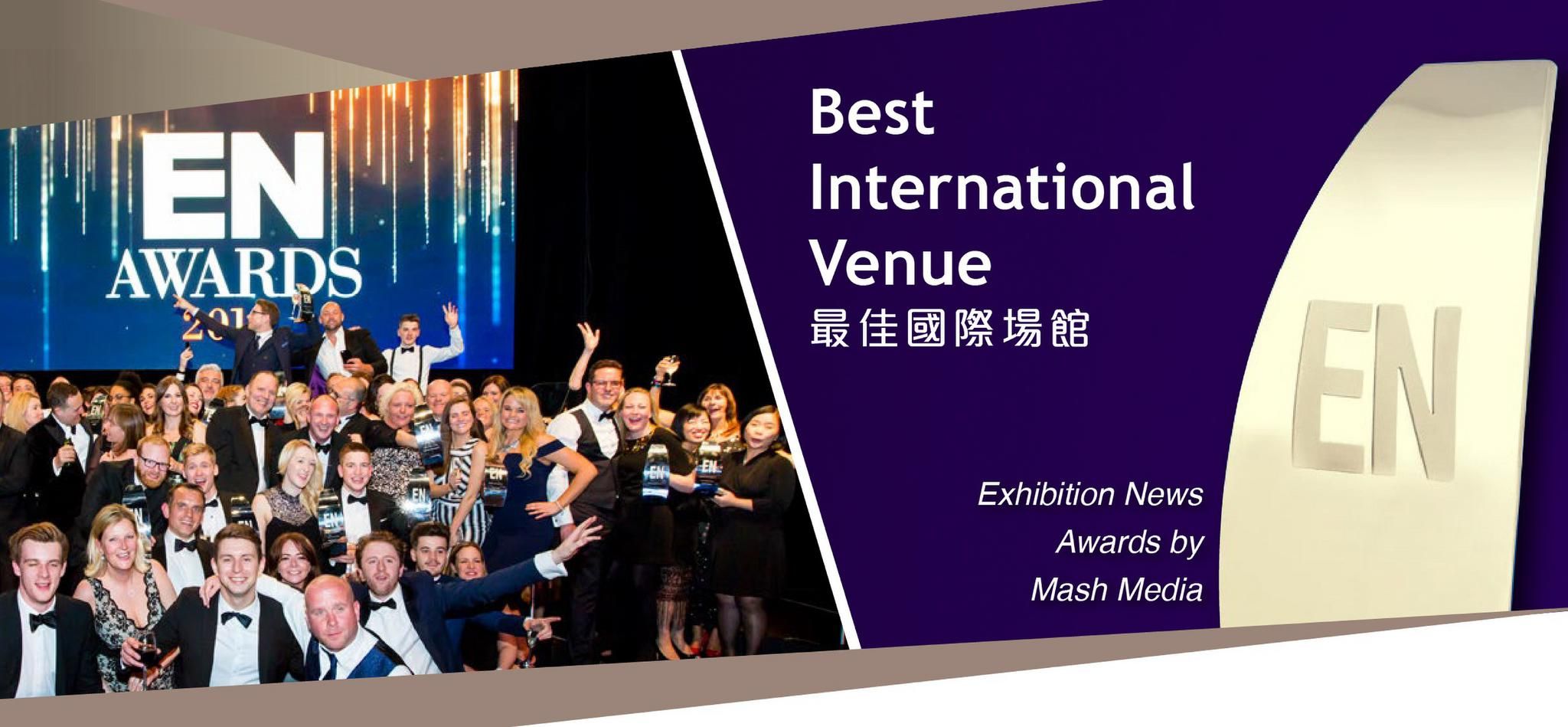 AWE has been crowned 'Best International Venue' at the coveted Exhibition News (EN) Awards 2017. Beating stiff competition from world-class venues in Germany, the Netherlands, Singapore, Shanghai and Abu Dhabi, this is the first time that a Hong Kong venue has won this top global industry award, which was given in recognition of AWE's outstanding performance in the global event community.

The award is organised by Mash Media, a leading UK media for MICE(, supported by a leading panel of cross-disciplinary leaders worldwide. Formed by 25 independents, the judging panel looked for ways in which the winning venue has worked with organisers to deliver outstanding results for internationally focused events, and invested in improving both the organiser and visitor experience.

Mr. Allen Ha, CEO of AWE remarked, "With support and encouragement from the Government and stakeholders, it is an honour for us to gain this international recognition for HK in the international MICE community. The achievement also acknowledges the joint-effort of AWE and our partners in strengthening HK as an international hub of EXPOtainment events."
In parallel with this exceptional success, AWE also won 'Best Convention Centre' at the Event Marketing Awards 2017 organised by Haymarket Media Limited, a multi-national media group. Judged by a panel of 20 independent professionals, the award recognises innovative venues in the Asia Pacific region which display outstanding planning and business performance.