Manchester Central named 'Leading Venue' at city awards ceremony
14 Nov 2019
Manchester Central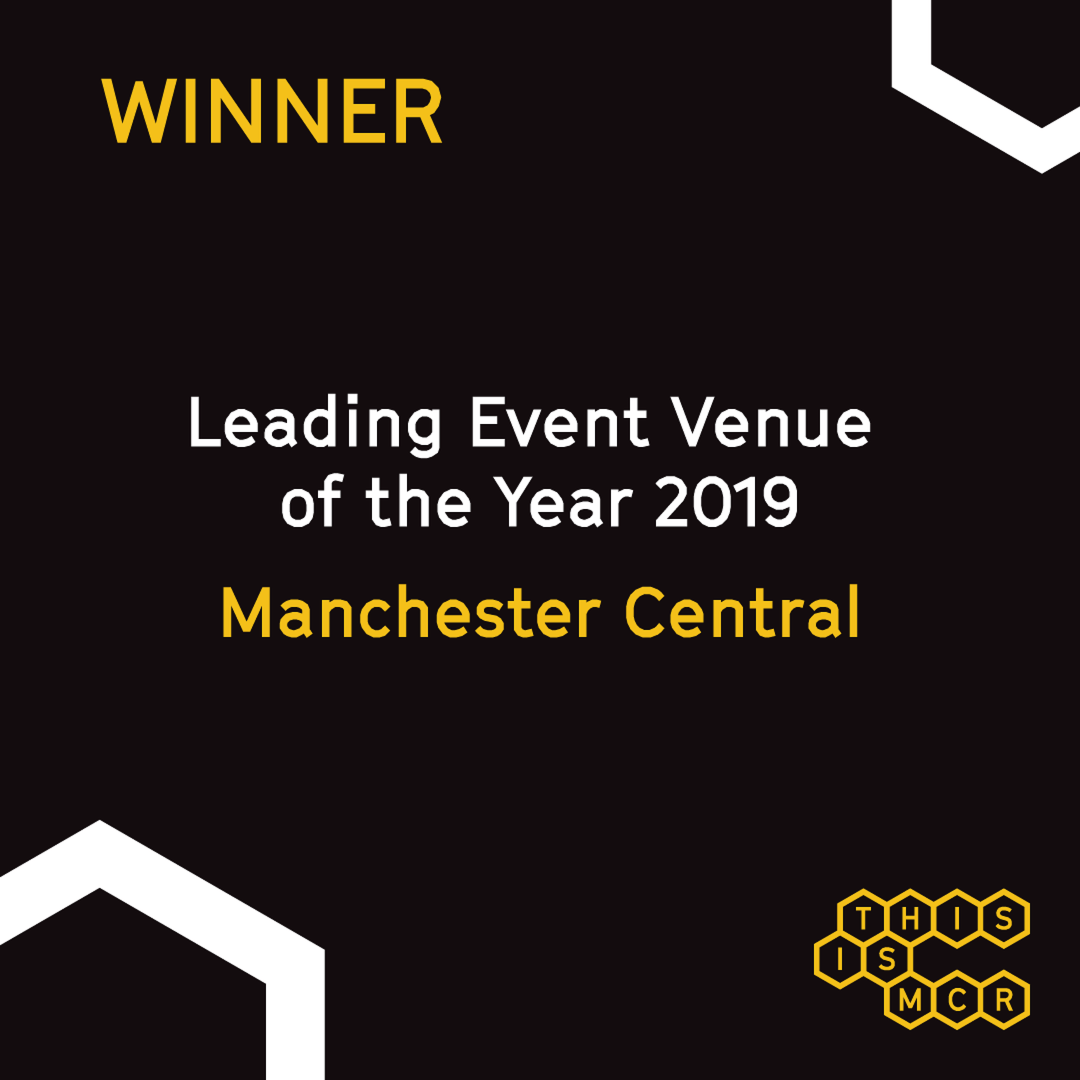 This year continues to be another year of prestigious accolades for Manchester Central, who have been recognised as 'Best Exhibition Venue' at the Exhibition News Awards, 'Best Venue Team' at the AEO Awards and 'Best Conference Venue' at the Conference Awards.
This time at the city's very own This is Manchester Awards, the venue scooped the title of 'Leading Event Venue of the Year'. Judges cited the venue's outstanding contribution to Greater Manchester's local economy and its commitment to experiences for its customers at some of the world's best events!
Shaun Hinds, Chief Executive at Manchester Central said:
"We are incredibly proud to receive this award and to be recognised as the leading venue in the city. Up against so many other fabulous venues, it was so fulfilling to see the team's passion for going the extra mile acknowledged.
"Manchester Central has built a long-standing reputation within the events industry for providing a quality offer and is absolutely committed to providing the best experiences for customers, whilst maximising opportunities for our city to reap the rewards that events create. This award is a true testament to the hard work of the team who work seamlessly with our clients every day to deliver the very best events!"