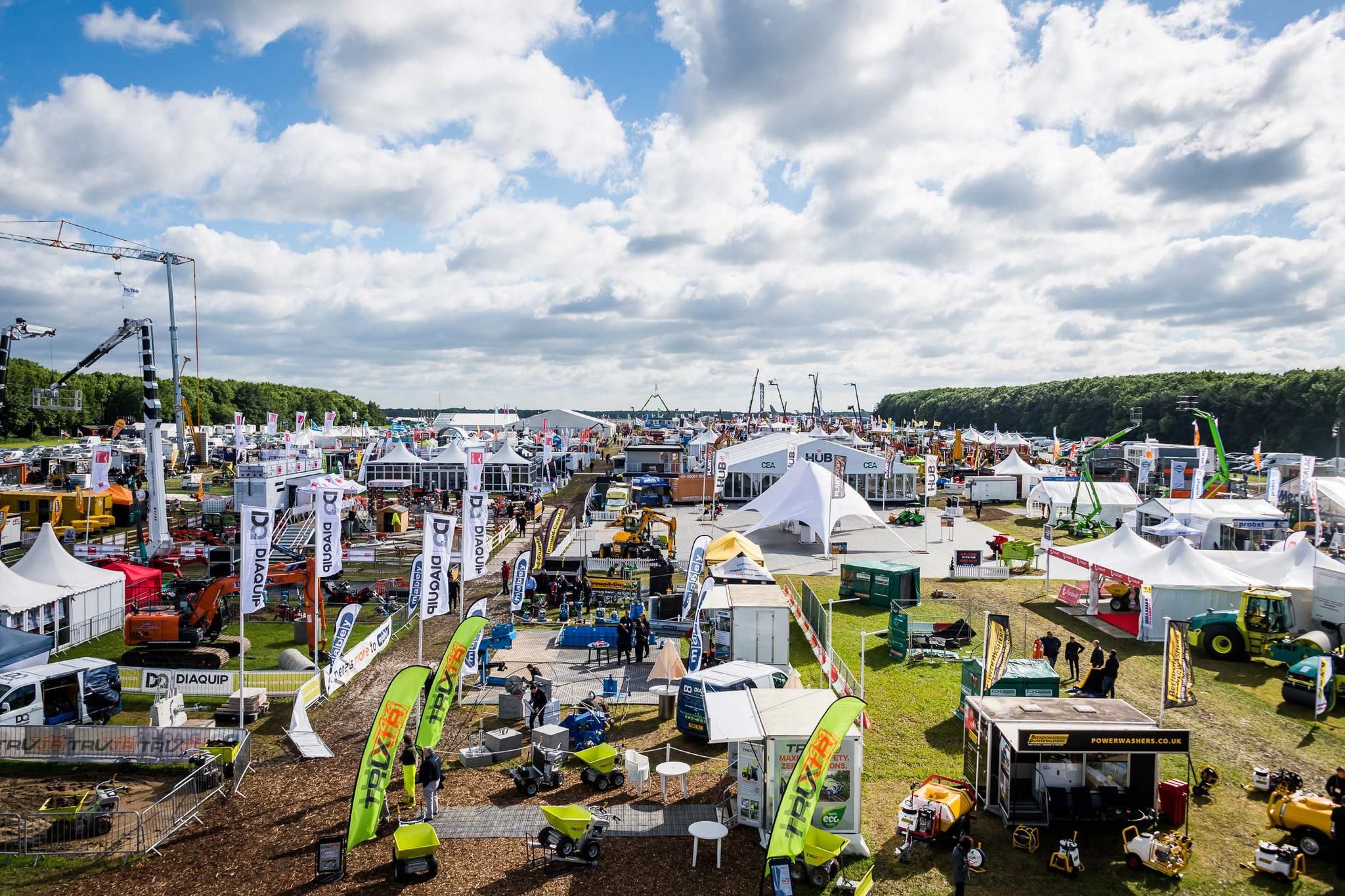 PLANTWORX, the biennial showcase for construction equipment, tools, plant, and services, is moving to the East of England Arena and Events Centre (EEAEC), the venue announced. Dean Rees, the business development manager for the venue, also confirmed that EEAEC and Construction Equipment Association (CEA), the organisers of the event, have agreed to a six-year, three show term, taking the event to its 2023 edition. This move follows strong growth in PLANTWORX exhibitor figures, which have risen by 52% since 2013.
Rob Oliver, CEA chief executive, explained PLANTWORX's decision to move to EEAEC, saying, "Plantworx is a demanding event for any venue. Even without the 40% growth in gross exhibition space that we have planned for 2019, we would still need at least 120,000 m2 of mixed indoor and outdoor event space to accommodate the enormous variety of machines, equipment and accessories on display."
"The entire East of England Arena has over 800,000m2 of outdoor event space which gives us plenty of scope for some of the new features we are planning to offer." continued Oliver, "We are impressed by the amount of hard standing and demonstration areas, good road and rail access, and parking for thousands of visitors. We took our time making the selection but we are confident that we have found the best solution."
Making the announcement, Dean Rees said, "This is fantastic news for the East of England Arena, and I know everyone at the venue is looking forward to helping PLANTWORX realise its full potential over the next six years. I believe that continuity in working partnerships, between organisers and venues in particular, are the key to creating world-class events, and that our agreement exemplifies this constructive approach."
The first PLANTWORX trade show at the East of England Arena and Events Centre will open for three days on June 11, 2019.