H&S Signage and Templates
10 May 2018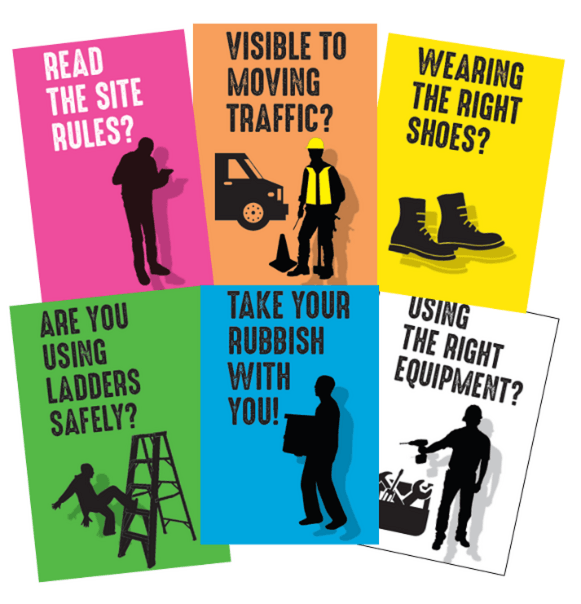 To help raise awareness to safety logic; event organisers have utilised eye catching graphics which have been used to remind workers of expected safety behaviours all of which have been designed for universal comprehension.
The industry encourages a wider use of these posters.
In turn, venues have been asked to provide adequate space for display (i.e. provision of a-frames, razor screens, notice boards) in order for these messages to be consistent and visible to contractors. We recommend that venues collaborate with event organisers to provide this.