09 Dec 2019
Richard House Children's Hospice switches on the ExCeL Christmas Lights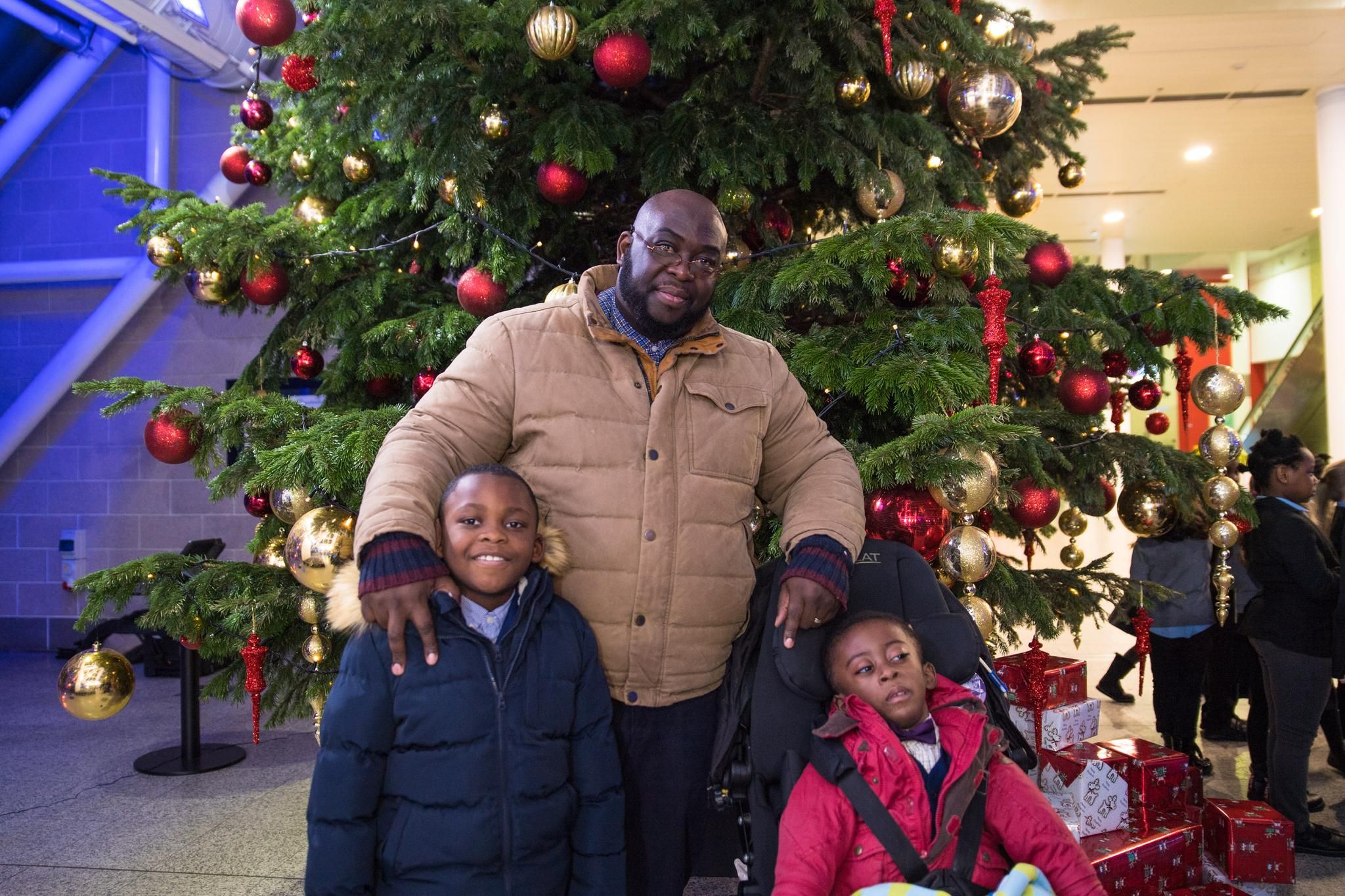 Richard House Children's Hospice light up the ExCeL London Christmas tree
A young star switched on the ExCeL London Christmas tree lights – as members of the Newham community came together at the venue to kick start this year's festivities.
Five-year-old Joshua Ossoulo was joined by family, friends and staff from both Richard House Children's Hospice and ExCeL, as he lit up the venue's 20ft tree.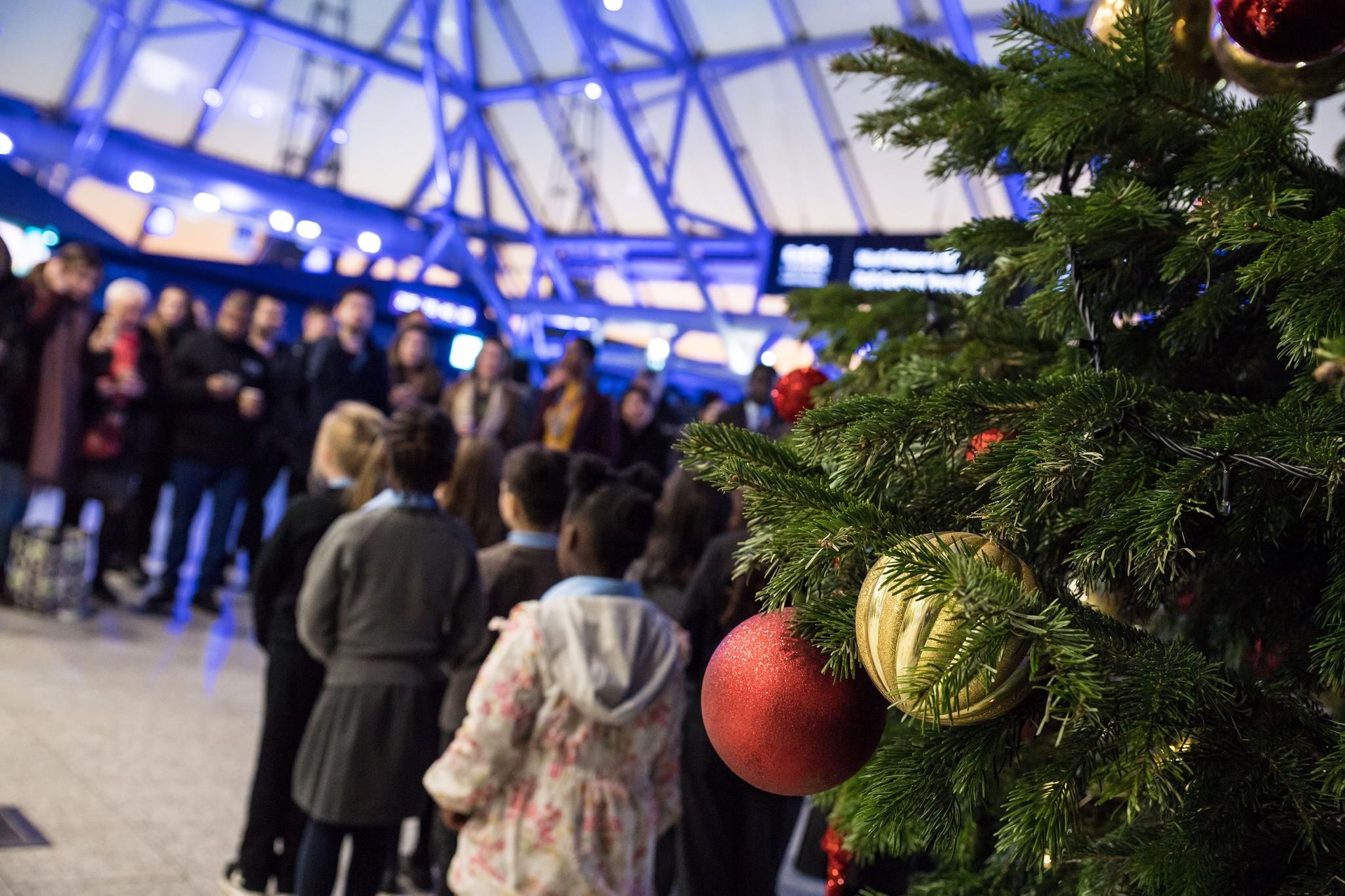 The ceremony marked not just the start of Christmas at ExCeL but of a new partnership with the hospice.
Joshua, who recently featured in BBC Children in Need, has a mitochondrial related disorder, which hasn't yet been formally named.
He, his mum Alberta, dad Ange and brother Jonathan have been using the services offered by the children's hospice in Newham, London's first children's hospice.
Pupils from Calverton Primary School, located in King George Avenue, Custom House – a stone's throw from Richard House Children's Hospice and ExCeL, sang Christmas carols as a small crowd enjoyed mince pies and mulled wine, provided by ExCeL London Hospitality.
Custom House ward councillors Patricia Holland and James Beckles, who is also Newham Council's cabinet member for Crime and Community Safety, joined the gathering.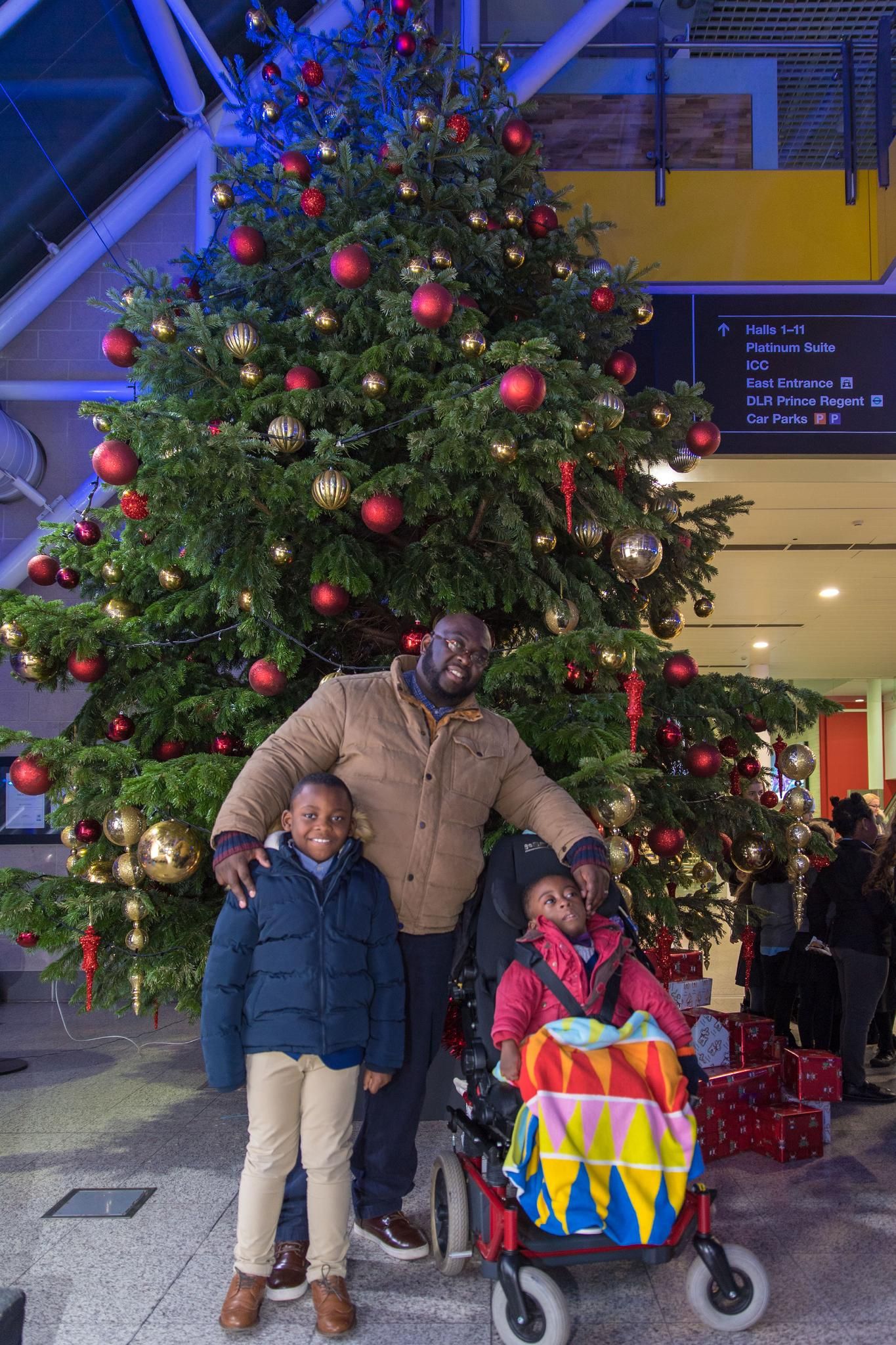 The event formed part of ExCeL London's plans to spread community festive cheer throughout December.
The venue has provided Richard House Children's Hospice with its own tree and in partnership with its catering partner, ExCeL London Hospitality, is also providing a Christmas meal for those in-need at Bonny Downs Baptist Church.
In addition, donations of toys and clothing are being passed to Community Food Enterprise for the Newham-based charity to distribute across the borough.
Jeremy Rees, CEO, ExCeL London, said: "I'm really grateful to Joshua and his family for turning on the Christmas lights at ExCeL London, and to pupils from Calverton Primary School for coming along to sing Christmas songs. It was great to bring parts of the community together and start getting into the spirit of Christmas.
"I'd also like to thank Richard House Children's Hospice for introducing us to the inspirational Ossoulo family. It's great for Newham that London's first children's hospice is found in the borough – and I'm proud that we're able to support its incredible work as part of our efforts to give back to the community and leave a lasting legacy."
Chris Baker, CEO, Richard House Children's Hospice, said: "As the first children's hospice to be set up in London, we remain at the forefront of free care for children – like Joshua and hundreds of others – living in 18 boroughs across East and North London.
"Each year we need to raise £3.5million in order to continue our vital work. That's why partnerships like this one with ExCeL are so important to us. This occasion, with Joshua and his family switching on the lights at the venue was a heart-warming way of beginning this new partnership – which I can't wait to take forward with the ExCeL team."