01 Dec 2015
At least 20 new shows at ExCeL in 2016? and counting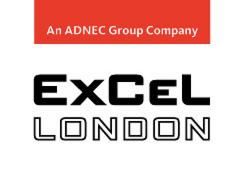 Following a record-breaking 2015 for ExCeL and its customers, 2016 is full of promise with a new year line-up which includes 7 relocating events and at least 13 launches from Reed, MackBrooks, Clarion Events, Upper Street and Diversified Communications.
Making the move from Olympia to ExCeL next year is The London Vet Show, allowing organisers CloserStill Media to achieve their plans for expansion, attract more international visitors and enhance the visitor experience. Other relocating shows include the UK's biggest dance event MOVE IT, the UK's definitive railway infrastructure exhibition Infrarail together with more new events at ExCeL- ITEC, the UCAS HE Convention, Vapejam, and The Office Show.
Amongst the exciting array of launches at ExCeL, world-renowned experts and famous faces from the world of science, engineering and technology are set to converge for the debut of New Scientist Live. Organised by RBI, and supported by the Mayor of London and London & Partners, the event is set to be Europe's largest festival of scientific discovery and innovation.
The appetite for popular culture shows little sign of abating with the launch of the Star Wars Celebration- the ultimate fan experience for followers of this huge film franchise taking place next July. The event follows a year at ExCeL in which popular culture events were huge, attracting over 500,000 visitors to the likes of MCM Comic Con (now the world's third largest Comic Con event) the Dr Who Festival, Sherlocked The Convention, London Super Comic Con and Magic: The Gathering.
Following the success of Minecon this year, a brand new gaming event is making its debut at ExCeL in 2016. Gamermania, taking place from 29-31 July, is a new launch which is set take the gaming world by storm, showcasing the most exciting and innovative content from the big gaming studios.
Other launches at the venue next year include London Entertainment Week alongside BVE, Frontline Genomics, BBC Good Food Show Summer in the City, Cloud SecurityExpo & Smart IoT London, The World Power Show, The Telegraph Travel Show which will be located next to The Cruise Show, Asian Bride Live, The National Infrastructure Forum and Capital Talent.
'It's set to be a really exciting 2016' says Jeremy Rees, Executive Director of Exhibitions, 'Face- to-face events, where likeminded people have the opportunity to meet, network and exchange ideas, have never been so important and this is apparent in the raft of new business and expanding shows that we will welcome to ExCeL next year. We look forward to working closely with the event organisers to support growth and help make their shows a long-term success.'