07 Nov 2017
THE BEAR GRYLLS ADVENTURE TO LAND AT NEC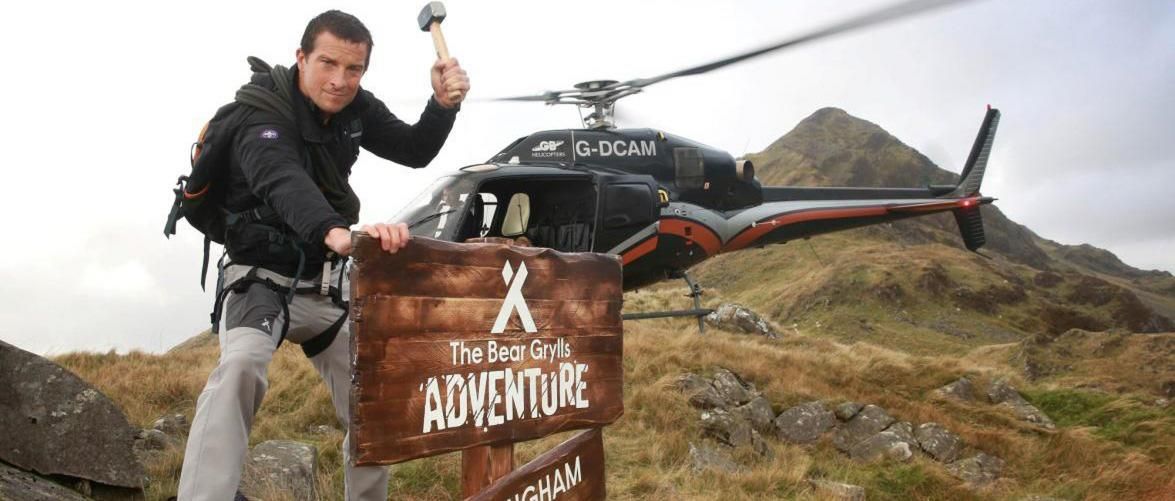 The NEC is preparing to host yet another global first as Merlin Entertainments announced the next chapter in its growing portfolio of exciting attractions – THE BEAR GRYLLS ADVENTURE – which will open at the Birmingham based venue in 2018.
 
The 8000-square metre action packed experience has been created in partnership with everyone's favourite adventurer, Bear Grylls, at a total cost of £20 million, and will open as a permanent attraction feature at the NEC.
 
Kathryn James, Managing Director for the NEC Group Conventions and Exhibitions, said: "To say we are excited about the 'The Bear Grylls Adventure' opening at the NEC next year is an understatement, and we are particularly looking forward to working with Merlin on making the attraction a success.
 
"We are committed to connecting audiences with great content, and this attraction will be an important addition to the leisure and entertainment facilities already on the NEC campus. By partnering with fantastic organisations – such as Merlin – to bring expereinces that have enormous appeal for the mass market to our site, we will be offering even more experiences to our visitors and adding value to the tourism and leisure offer in the area.â€'
Kathryn added: "The addition of The Bear Grylls Adventure to our campus really cements our position as a year-round destination. We are hoping to lead the way with organisers by adding extra content to help extend their shows whilst at our venue – workshops and live experiences, multi-day events for example – building not only their audiences but also increasing footfall around the site.â€'
Nick Varney, CEO Merlin Entertainments, said: "The Bear Grylls Adventure is a one of a kind attraction – bringing together Bear, one of the most celebrated and recognised faces of survival and outdoor adventure, and Merlin's expertise in creating fantastic, memorable experiences for guests and families across the world.
"In a project that has taken nearly two years in the creation, Bear has been involved in each step of the attraction's development – from the initial concept, to providing expertise and insight into the challenges. The market for adventure-based activities has incredible potential. Our research shows that nine out of ten young adults* are actively seeking adventure and challenge experiences, and this trend is set to continue.â€'
Visitors to The Bear Grylls Adventure can choose their greatest challenges from incredible headline activities, which include – Dive, Climb, iFLY (indoor skydiving) and the highest free-roam high ropes in Europe. In addition guests will be given entry to Basecamp, where everyone can learn and practice the skills needed for any great adventure in a selection of four group and individual challenges.
Challenges come in all shapes and sizes, from conquering small spaces, heights, the dark or facing creatures head to head. By testing focus and control, by learning a new skill or pushing stamina and drive with a new activity, adventurers will be able to test self-belief and physical and mental agility.
Bear Grylls said: "I have been so lucky to experience some of the toughest environments and challenges the world has to offer. When your greatest fears are laid bare, you have to keep your nerve and dig deep. That "never give up spiritâ€' is what I hope to inspire in as many people as possible through this huge endeavour. The scale of challenges that can be found at Bear Grylls Adventure are truly mind blowing and it allows millions of others to find the courage and tenacity to conquer their own Everest.â€'
For more information please visit www.beargryllsadventure.com