10 May 2017
Childcare Expo at Ricoh Arena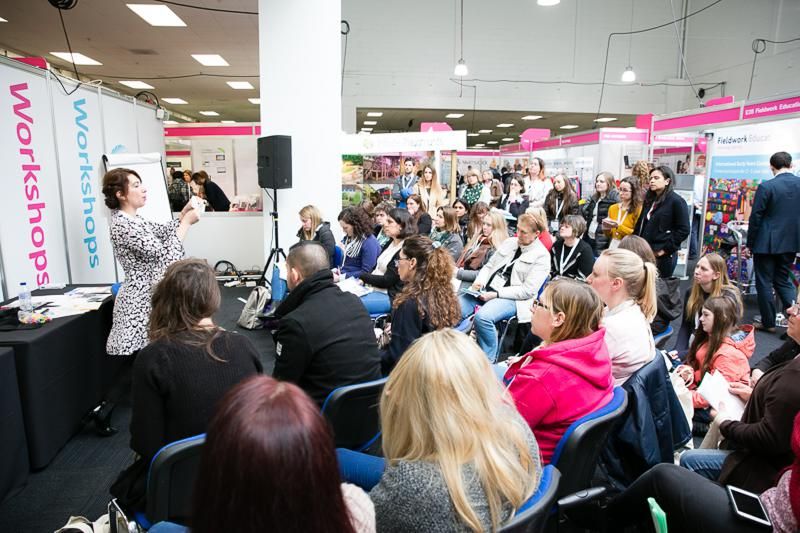 A childcare exhibition is set for its seventh consecutive year of growth in the Midlands.
Since Childcare Expo started its Midlands Show at the Ricoh Arena in 2010, visitor numbers have gradually doubled from 735 to 1,419 over a seven-year period, while exhibitor numbers have also risen by 30 per cent.
The event is aimed at helping early years' practitioners to discover new ideas and resources for their childcare business. 
Childcare Expo is returning to the Ricoh Arena for the seventh time on September 29 and 30, 2017 where the organisers are aiming to top last year's total.
Emma Barrett, Director at Broadway Events, the organisers behind Childcare Expo, believes the power of word of mouth has been key to the show's development.
She said: "Experience is everything now and people attend these events to earn valuable memories.
"This can be done by getting hands-on with one of our free workshops or sitting down with a group of like-minded individuals as you learn and ask questions from the leaders in the sector.
"Continuing professional development and self-learning is high on people's agendas nowadays as they are aware of how important it is, along with the responsibility they have to keep up to date with the evolving nature of the sector.
"The Ricoh Arena has also made it easy for people to attend with its good transport and access, affordable parking, convenience of accommodation and amenities.â€'
Leading industry figure Alistair Bryce-Clegg will be opening the two-day exhibition with his own seminar on child led learning, while talks will also take place covering topics such as self-regulation in the early years, delivering the revised EYFS, Reggio Emilia approach and risky play.
The Twinkl Inspiration Zone will also be offering interactive workshops such as sensory bottles and story stones hosted by the much-loved Twinkl.
Andy Gibb, managing director at the Ricoh Arena, added: "Our venue's flexibility means it is perfect for helping smaller shows such as Childcare Expo to evolve and fulfil their potential.
"Our events team has worked very closely with the organisers over the last seven years to understand their requirements, and every year the results have just got better and better.
"We're expecting to see the show attract its biggest Midlands crowd this year, and we look forward to working with the organisers to ensure that continues in the years to come.â€'
For more information and to register for free tickets visit www.childcareexpo.co.uk.
ENDS