02 May 2022
Church House Westminster hosts official launch of 'Power of One' charity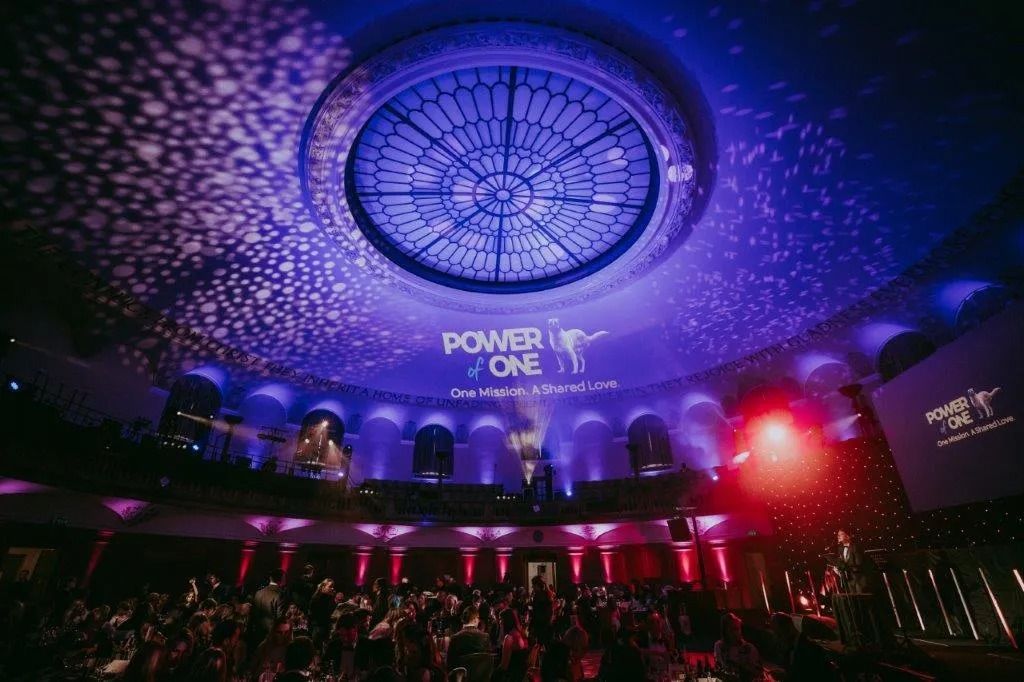 On 30 April 2022, Church House Westminster played host to the official launch event of the charity Power of One.
 
Guests were welcomed to a reception in the Hoare Memorial Hall where they enjoyed canapes and drinks whilst James Collins performed an acoustic set.
 
An hour later, the doors of the Assembly Hall were opened as guests took their seats before Philippa "Pipâ€' Tomson, English journalist and presenter, introduced the Power of One founder, Sam Hutchinson, and Danyl Johnson. The animal welfare charity Power of One is a platform that gives small charities and teams worldwide a voice and the opportunity to connect with others who want to help in the treatment, neutering, and rehoming of dogs who have been neglected, and abused, or abandoned.
 
Sam and Danyl then welcomed to the stage Dominic Dyer, one of Britain's leading wildlife protection campaigners, writers, and broadcasters. Following his speech, the main course was served and James Collins took to the stage for another performance. Leona Lewis performed a spectacular 40-minute set. The British singer-songwriter herself owns a rescue dog, a Great Dane. "Compassion and non-violence toward all beings, humans, and animals, is something I live by so when me and the bump were asked to perform for Power of One, I was so happy…â€', Leona commented.
 
English R&B group, Rak-Su who won the fourteenth series of The X Factor wrote and performed a charity song together with a video for the launch event of the charity.
A terrific total of over £40k was raised on the night.
 
Sam Hutchinson, the founder of Power of One, commented: "The event was a huge success and we managed to reach our target for all the campaigns on the night which is phenomenal. However, this is just the start for Power of One. We have tens of teams all around the world still desperate for your support and you, the Power of One, can make such a difference!.â€'.
 
Support Power of One
 
Help Power of One by donating today! All donations go directly to making a difference for our cause.
 
For more information please get in touch with us via our contact form or give us a call on 020 7390 1590 to discuss your event.