20 Apr 2021
Director of UK North Sales at Meliá Hotels talks expansion plans in latest podcast episode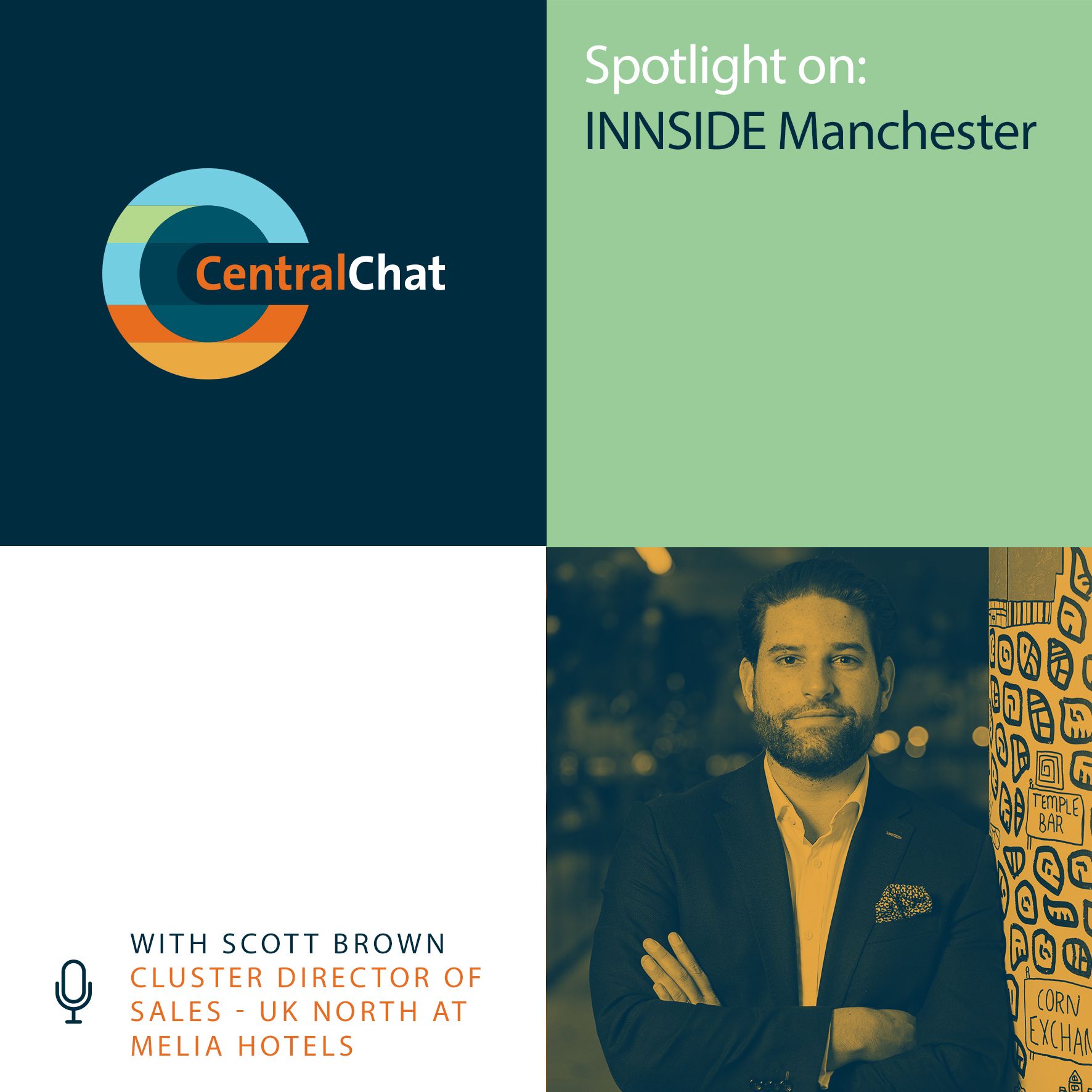 Manchester as a business and leisure tourism destination is the topic of conversation in the latest episode of 'Central Chat: Spotlight On', a spin-off series of Manchester Central's pioneering podcast.
Hosted by Digital Communications Executive, Samantha Pike-Devlin, episode six features Scott Brown, Cluster Director of Sales - UK North at Meliá Hotels International – most notably the INNSIDE Manchester Hotel which is located just minutes from Manchester Central.
Scott chats to Manchester Central about how he and his team at INNSIDE Manchester have adapted over the last 12-months and how the Melia Hotels brand is expanding further into the north with brand new openings in Newcastle and Liverpool.
As previous Sales Director at The Lowry Hotel in Manchester, Scott has been a pivotal member of the city's hotel and tourism scene for several years, so he also explains why he thinks Manchester is one of the best business and leisure destinations in the UK and gives an insight into some of the reasons why his hotel guests come to stay in the city.
You can listen to the new podcast episode at centralchat.buzzsprout.com or by searching 'Central Chat' on iTunes, Spotify and all other podcast providers.
Manchester Central is calling for event professionals or businesses across the UK to get in touch if they're interested in being featured on the podcast.
If you have an interesting story to tell about how you or your business have shifted focus or if you have any views on hot topics in the event industry at the moment then get in touch with podcast host, Samantha Pike-Devlin on info@manchestercentral.co.uk.