12 Oct 2018
EventCity unveils extensive £400k refurbishment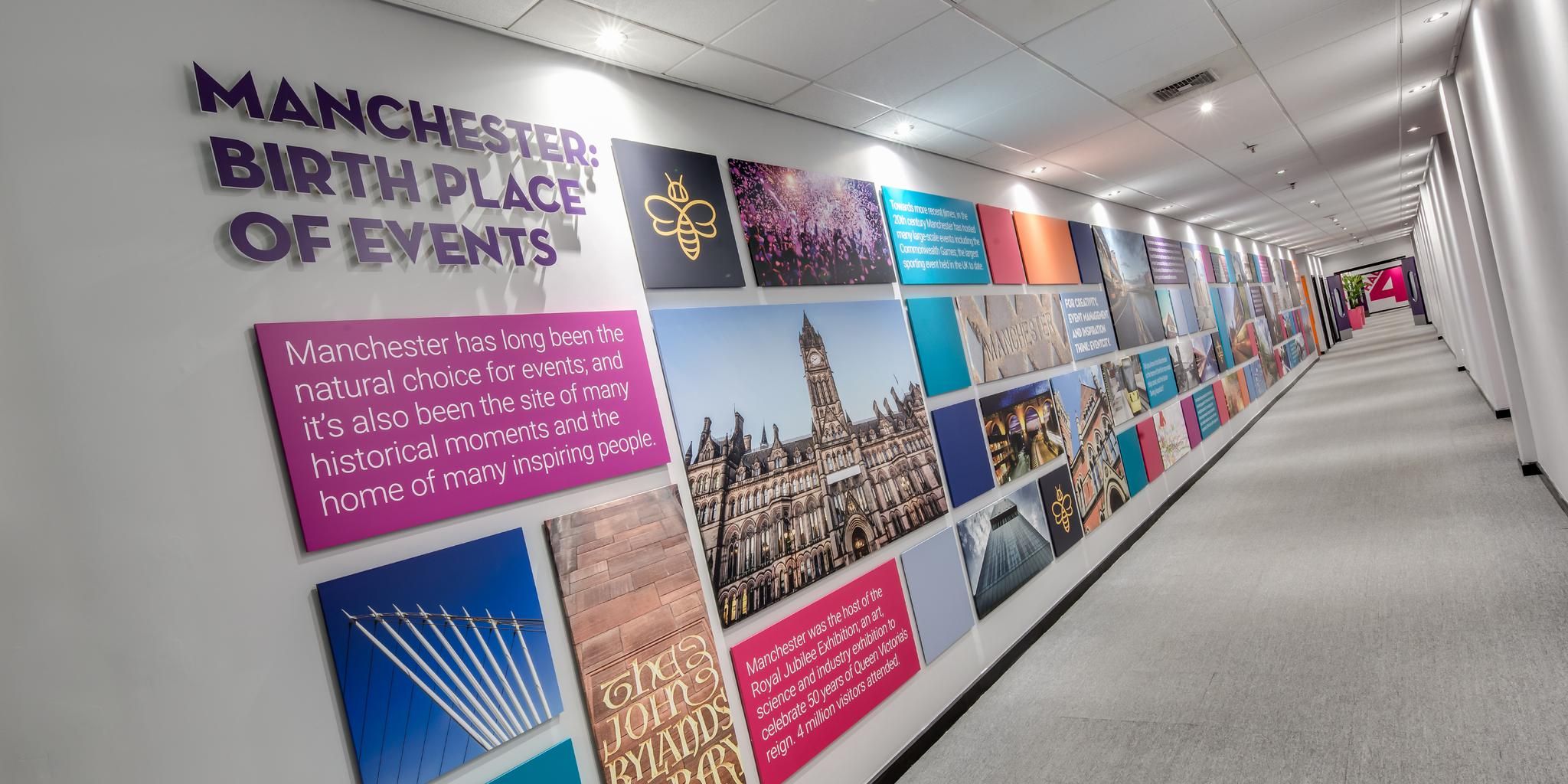 EventCity in Manchester's TraffordCity has revealed that it has begun a major investment into its meetings rooms, inspired by the famous and colourful pioneers of Manchester's history.
The investment also includes an upgrade to Hall 4, the venue's purpose-built conference and gala dinner space.
The £400,000 refurbishment, which began in June, will include a complete refresh of EventCity's 10 meeting rooms to pay tribute to the venue's location in the heart of TraffordCity, just six miles from Manchester city centre.
The individually themed meeting rooms have been designed to provide a productive environment in which to hold meetings. Rooms are named after and designed with famous Manchester firsts, both past and present, in mind, such as Emmeline Pankhurst, leader of the suffragette movement; George Stephenson, known as 'the father of the railways'; and Tom Kilburn, creator of the first computer.
Event & building services director, Peter Hutchinson, said: "Manchester is famous for its firsts in history and its inspirational people, and this is something we wanted to celebrate as we believe Manchester has been first choice for events in the North. Our new colourful, modern and inspirational meeting and events spaces reflect the personality of our wonderful city, create an environment of creativity and productivity and allow everyone to learn something new about this great city we call home.â€'
As well as the refurbishment of its small meeting rooms, EventCity's purpose-built approx. 6,000sqm conference and gala dinner space, Hall 4, has been refreshed with new carpets throughout and an upgrade to the lighting system.
The interior and exterior navigation around the venue has also been enhanced with added way-finding signs, to further improve the client experience on site.