12 Apr 2021
EventWell takes the spotlight in latest episode of Manchester Central podcast series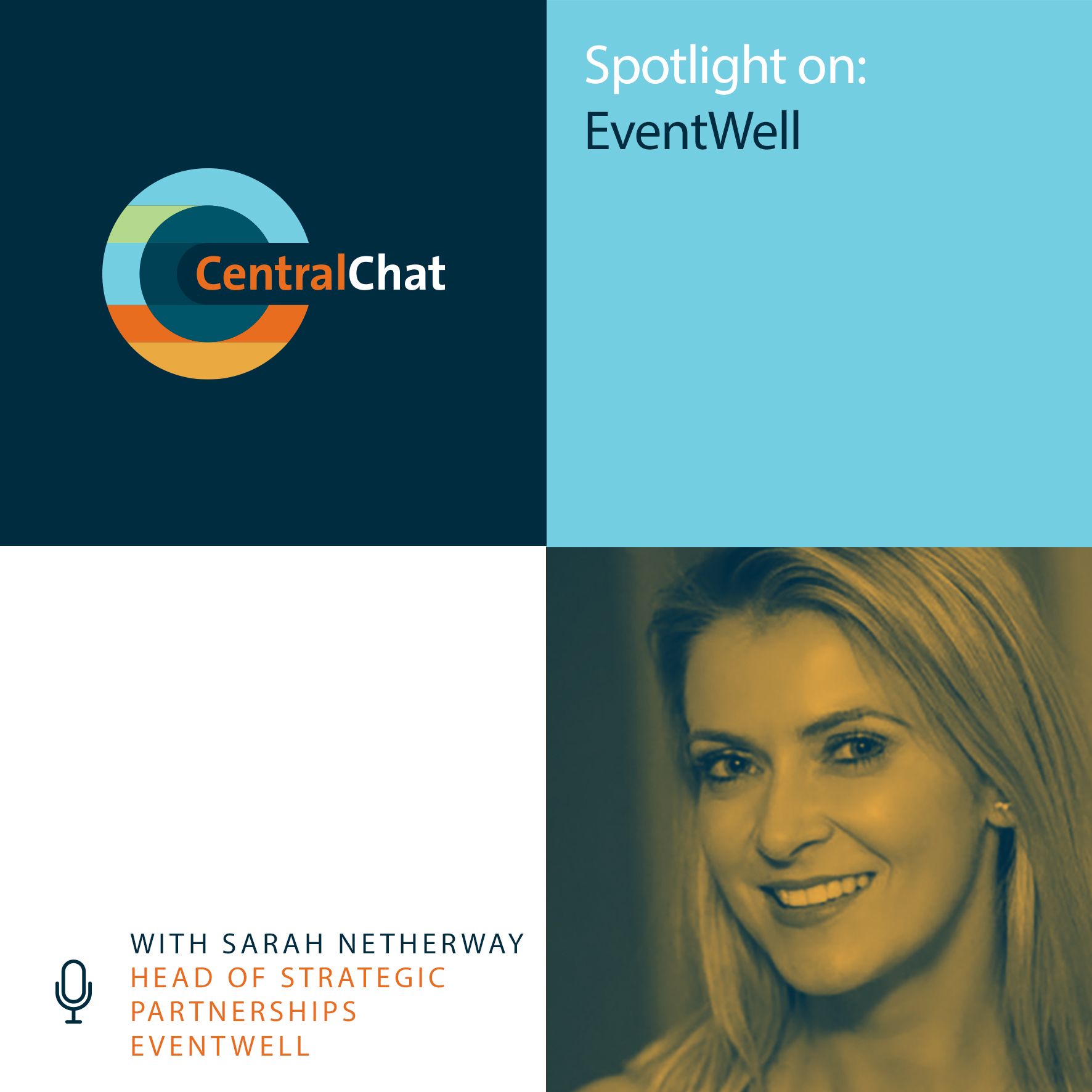 The mental health and wellbeing of the event industry is the topic of conversation in the latest episode of 'Central Chat: Spotlight On', a spin-off series of Manchester Central's pioneering podcast.
Hosted by Digital Communications Executive, Samantha Pike-Devlin, episode five features Sarah Netherway, Head of Strategic Partnerships at EventWell - the event industry's trailblazing charitable social enterprise, dedicated to educating, campaigning, and supporting better mental health and wellbeing in events.
Over the last year, as COVID-19 has gripped the world and created so much uncertainty and change, mental health has become a major focus and the work that EventWell do has never been more important.
Sarah chats to Manchester Central about the services that EventWell offer and how the pandemic has affected the ways in which they continue to support event professionals across the UK. 
You can listen to the new podcast episode at centralchat.buzzsprout.com or by searching 'Central Chat' on iTunes, Spotify and all other podcast providers.
Manchester Central is calling for event professionals or businesses across the UK to get in touch if they're interested in being featured on the podcast.
If you have an interesting story to tell about how you or your business have shifted focus or if you have any views on hot topics in the event industry at the moment then get in touch with podcast host, Samantha Pike-Devlin on info@manchestercentral.co.uk.
NOTES TO EDITORS:
Manchester Central attracts around half a million visitors to the city each year and generates approximately £150m economic impact.
The venue offers unrivalled flexibility and is capable to host from 10 to more than 10,000 delegates each day, within 23,000m² of space.
The versatility of these facilities enables Manchester Central to host a unique mix of events from high profile, large-scale international and national conferences to trade and public exhibitions, gala banquets, television and sporting competitions.