17 Oct 2019
Let the fun be-gin!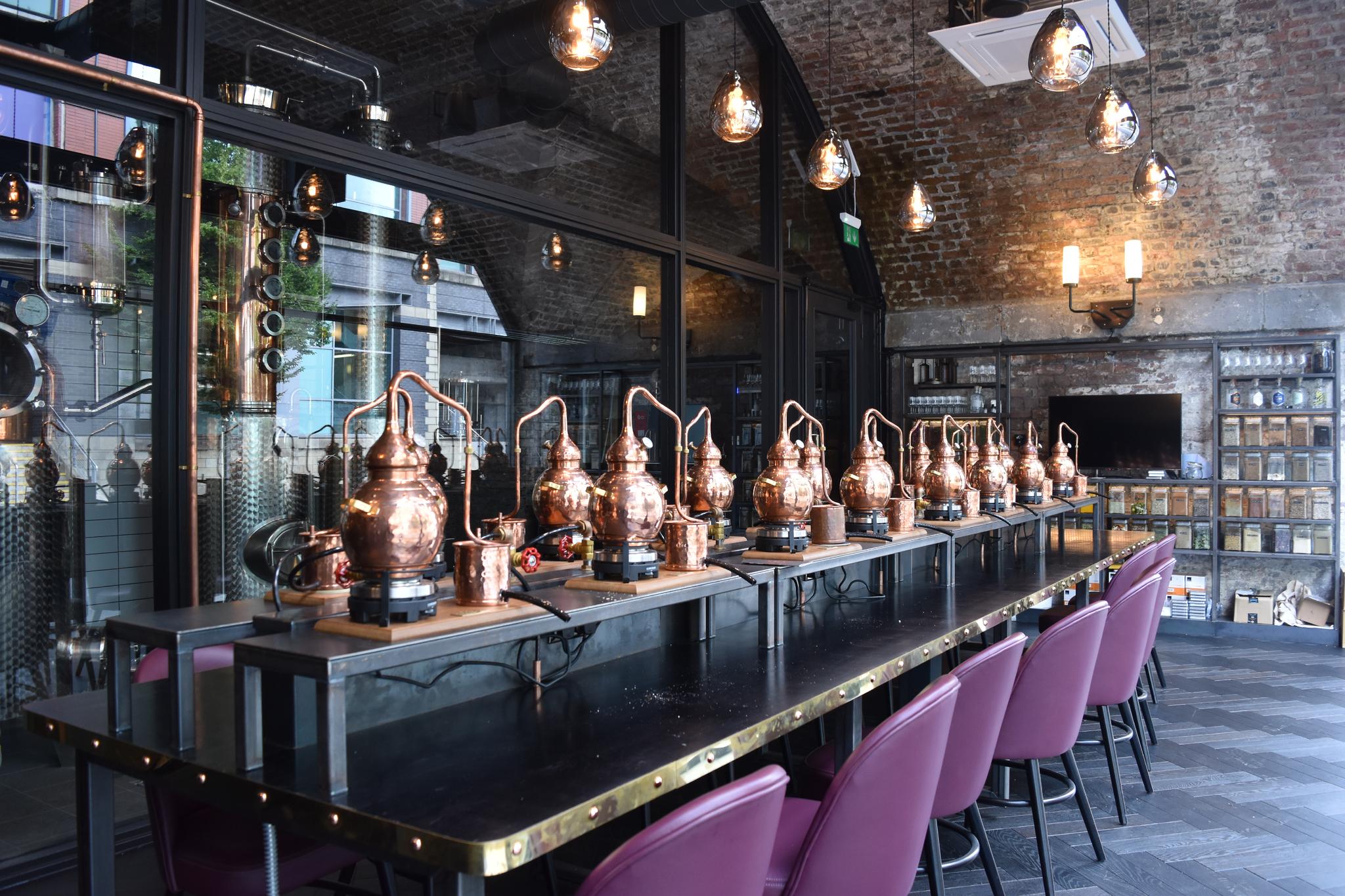 Six of the venue's previously derelict arches have undergone a huge transformation and are now the proud home to Manchester Gin's new HQ including their very own gin school, the 'Spirit of Manchester Distillery', a packing and distribution unit, as well as a striking bar and restaurant.
The onsite gin school allows visitors to distil their own bottle of gin, picking their own unique batch of botanicals to make it personal to them.
The last two arches feature the premium cocktail bar and restaurant 'Three Little Words', which is filled with plush velvet seating and white marble arch tables serving a range of cocktails and an elegant food menu.
Shaun Hinds, CEO of Manchester Central, said:
"We're delighted to welcome the homegrown, Manchester Gin on board and to have had the opportunity to revive our famous arches with this hidden gem.
"We held our first ever Open House event last month and were able to collaborate with our new neighbours, who kindly provided us with an amazing gin bar, even before they opened their doors to the public.
"Our delegates travel from all over the world to attend our events and to explore everything that is going on in this amazing city. We are so pleased that we are going to be able to enhance their experience even more by having this stunning bar, restaurant and gin school right underneath our venue!â€'
Seb Heeley, Manchester Gin Co-Founder and Master Distiller said:
"We're thrilled be able to share our gin love story with Manchester and the rest of the world at our brand new venue under Manchester Central.
"Reviving six of Manchester's industrial railway arches and creating our own bar, restaurant and distillery is a dream come true for Jen and I, and to have the support of Manchester Central too is fantastic.
"Manchester is our homeland, but our new venue allows us to share our gin with visitors too, whether they're looking to drink, dine or distil.â€'
Three Little Word's bar and restaurant is open from 10am every day, until 12am Sunday – Thursday and 1am on Friday and Saturday.