07 Feb 2018
Irish Pop Legend to Perform at Ricoh Arena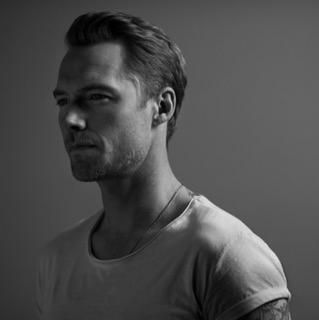 Irish recording artist, singer and musician Ronan Keating will be playing live in Coventry on Friday 30 March it has been announced today.
 
The show will take place in the Ericsson Indoor Arena at The Ricoh Arena as part of a 'Coventry Live' celebration of live music programme.
 
The star gained worldwide attention when his single "When You Say Nothing At Allâ€' was featured in the film Notting Hill and peaked at number one in several countries. As a solo artist, he has recorded nine albums since 1999 and sold over 20 million records worldwide alongside the 25 million records with Boyzone.
 
His worldwide profile was further enhanced by his role as a judge on The X-Factor in Australia from 2010 until 2014 and a coach on The Voice in 2016.
 
Presented by Coventry City Council's Events Team, the concert is part of a planned programme of live music concerts set to take place at The Ricoh Arena in Coventry in late March, with further acts to be announced in the New Year.
 
The idea behind the 'Coventry Live' programme is to celebrate live music and bring more national high profile artists to the city throughout 2018.
 
Concert organisers hope the gig announcement in the final lead up to the Christmas and New Year holiday period will encourage people to buy tickets as last minute Christmas presents and gifts for friends and family!
 
Councillor Abdul Khan, Cabinet Member responsible for Events said:
 
"With the massive success of live music events in Coventry such as the Godiva Festival, we are confident that adding more live concerts to the city's calendar will prove just as popular.
 
"By linking with the Ricoh Arena as host for the 'Coventry Live' shows, we are looking forward to seeing some high profile music acts take to the stage in Coventry. With the capturing of the title UK City of Culture 2021, Coventry is a really exciting place to be right now and adding more live events to the city's calendar all contributes to the amazing journey we'll be making to take Coventry forward.â€'
 
Stuart Cain, commercial director for the Ricoh Arena and Wasps, said:
"This announcement reinforces our commitment to growing the Ricoh Arena's music offering to help position Coventry as a leading city for live entertainment.
"Ronan Keating is a household name who will attract people from all across the UK to our venue.
"The Ericsson Indoor Arena has a fantastic track record at putting on top class music concerts – most recently we had 8,000 people for an 1980s concert, which was replicated when Craig David and Catfish and the Bottlemen visited the venue.
"We're pleased to be working with Coventry City Council to help bring world class acts to the area, and we look forward to hosting another memorable night of live entertainment.â€'
 
Tickets cost £35 plus booking fee and are available now from eticketing.co.uk/ricoharena