16 Nov 2017
THE NEC TO HOST CRAFT DRINK FESTIVAL AS MARKED EVENTS PORTFOLIO CONTINUES TO GROW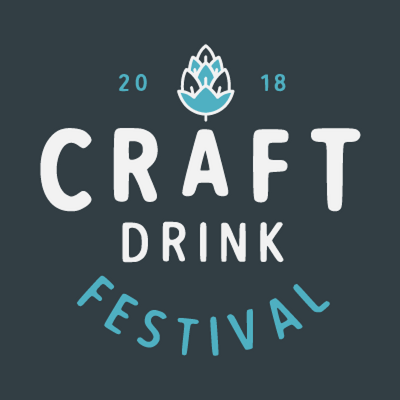 Providing craft drink enthusiasts with a whole new summer experience, Marked Events has announced Craft Drink Festival 2018 – a lively two-day event for all things craft, from beers, spirits and soft drinks to tasting masterclasses.
Running over 28 and 29 July at the Birmingham NEC's Hall 16 and gardens, the brand-new festival will make the most of the venue's extraordinary outdoor space, bringing to life a bustling pop-up town of innovative brewers, distillers and street food stands. The two-day event will feature both new and established names, each giving craft enthusiasts the chance to test their finest tipple – from beers and ciders to gins, whiskeys and wines.
Of course, it wouldn't be a festival without a little entertainment too. Visitors can choose from a variety of exciting feature areas, including live music, pop-up cinema, comedy, and more. Meanwhile, tasting masterclasses and home-brew tutorials will give visitors of all ages the chance to train their taste buds while educating their minds!
 
"Over the years, the craft brewing revolution has had a huge impact in the UK and right now the scene is incredibly vibrant,â€' said Marked Event CEO Mark Walsh. "We wanted to take its most exciting elements and combine them into one event at the heart of the UK. Game-changing brewers and distillers will share space with food trucks, live entertainment and educational fun for that unbeatable festival feel. It's the ideal way to kick off the summer.â€'
Richard Mann, NEC Market Development Director, said, "Our insight and new business teams have had the craft drink movement on their radar for a while now, so we're delighted to be working with Marked Events on launching Craft Drink Festival here at the NEC. Their festival concept feels like the perfect fit for this popular and fast-growing market, and will represent yet another great leisure and entertainment destination for the 24m people within two hours of the NEC campus.â€'
Tickets for the 2018 Craft Drink Festival will go on sale in Spring. In the meantime, visitors and trade can register their interest and sign-up for newsletters over on the event website: http://www.craftdrinkfestival.com/