17 May 2021
Olympia London's redevelopment: Trafalgar Entertainment to run state-of-the-art theatre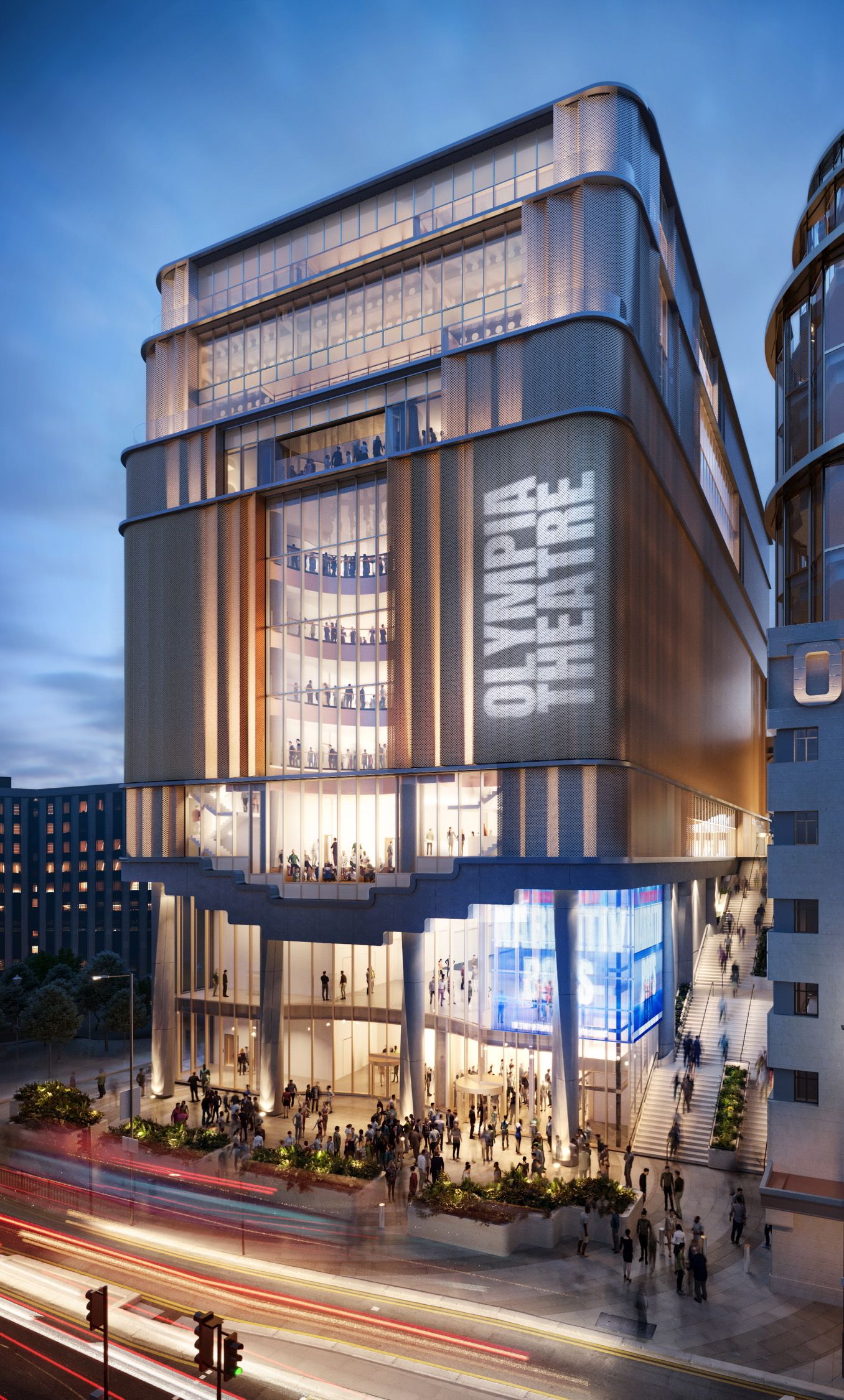 This month Olympia London was delighted to host its first event since lockdown with the London Mayoral Election vote count. With pilot events continuing to run around the country, the venue is looking forward to the guidance coming from them which will inform how we restart our industry in earnest this summer.
 
Looking further ahead in to the future development of our site, Olympia London is excited to announce a new major signing with Trafalgar Entertainment who are taking on a 70-year lease to run a state-of-the-art theatre with a 1,575-seat auditorium at its heart. Designed by award-winning theatre architects, Haworth Tompkins, it will be the largest new permanent theatre build of its kind to open in London since the National Theatre in 1976. 
 
Olympia London's redevelopment is the biggest investment in the venue's 135-year history, with owners Yoo Capital and Deutsche Finance International funding over £1.3billion to expand the iconic site into a world-leading cultural destination. The plans have been informed by 5 years of research with event organisers, exhibitors and visitors whose feedback included the desire for overnight accommodation, additional onsite working spaces, more options for restaurants and bars; and pre and post-event entertainment.
 
The fourth high-profile enterprise to pair with Olympia London's masterplan, Trafalgar Entertainment joins luxury lifestyle and entertainment brands AEG Presents that will run the live music venue, and Hyatt and citizenM that will run two hotels, as anchor tenants of the new, 14-acre site.
 
Olympia London MD, Nigel Nathan, said: "We're thrilled to welcome Trafalgar Entertainment to run this new theatre and enrich the programme of cultural entertainment offered here in the heart of West London. It is our goal to enhance our clients', visitors' and exhibitors' journey with us and offer unique experiences to them and our local community. Trafalgar Entertainment's commitment with innovation and quality aligns perfectly with our vision.â€'
 
Chairman of Yoo Capital, John Hitchcox, said: "Sir Howard Panter and Dame Rosemary Squire have a unique track record in exceptional live entertainment and we are delighted to welcome Trafalgar Entertainment as the latest tenants of Olympia. Our vision is to create a new cultural hub in West London and we are looking forward to opening the largest new permanent theatre in the city for 45 years. This will be a big boost for the city's entertainment industry and the local economy, providing the very best productions for theatre lovers and heralding a new era for theatre and entertainment in London.â€'
 
Co-founder of Trafalgar Entertainment, Howard Panter, said: "Looking forward to a new golden age of theatre, Olympia presents a once-in-a-generation opportunity – it is quite simply one of the most exciting new theatres London has seen for many years and we're delighted to be playing our part as operator.â€'
 
Olympia London's redevelopment is due to open in 2024 with the new theatre set to premier in 2025.