06 Jun 2022
IT'S ALL IN THE SHOW AT EIKON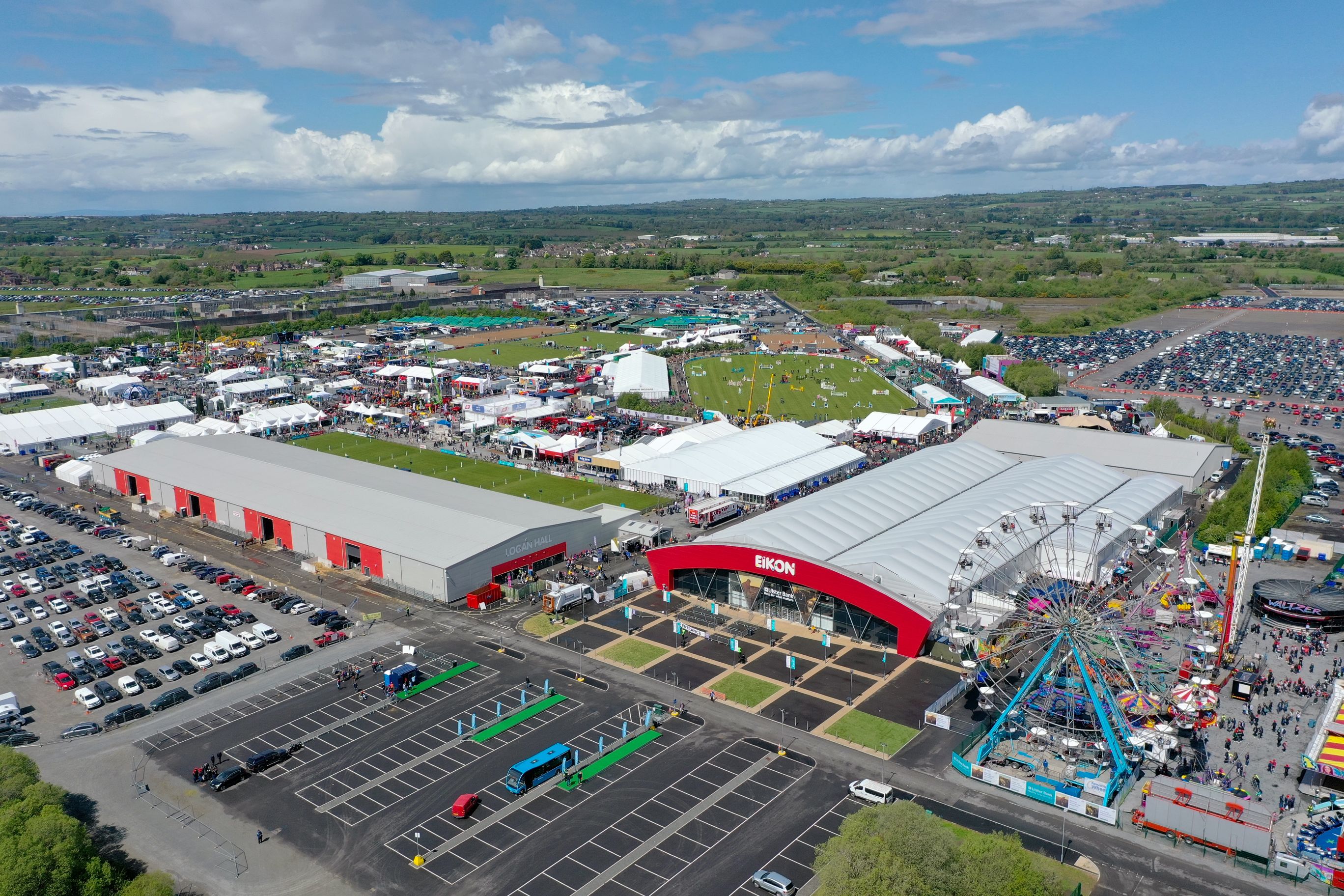 The 153rd Balmoral Show ran from 11th - 14th May 2022, having returned to its normal calendar dates for the first time since 2019. The Balmoral Show is Northern Ireland's largest agri-food festival and delivers a unique day out, with the very best of entertainment, farming and local food on offer.
The 152nd Balmoral Show ran in a reduced format in September 2021 with widened aisles and proof of COVID-19 status on entry. The event was the first large scale exhibition and festival to take place in Northern Ireland since the initial lockdown in March 2020. 
The Balmoral Show scales the full 65 acre events park on which the Eikon Exhibition Centre is located just 15 minutes outside of Belfast, and utilises all 10,600 square metres of indoor event space. Furthermore, over one hundred additional indoor spaces are created through the erection of temporary structures. 
Commercial & Financial Director, Theresa Morrissey, commented: "After a challenging two years, we were delighted to see the Show return to pre-pandemic levels. The Balmoral Show continues to support the agri-food sector and the exhibition industry in Northern Ireland, and its success is testament to both our internal events team and external contractors."
The 154th Balmoral Show will take place at the Eikon Exhibition Centre on 10th - 13th May 2023. 
Interested in hosting your next event at the Eikon, Northern Ireland? Email our team at events@eikon.uk.com or call +4428 9066 5225