15 Oct 2019
Zero to landfill, tackling food waste and single-use plastic: Olympia London celebrates long-term commitment to sustainability.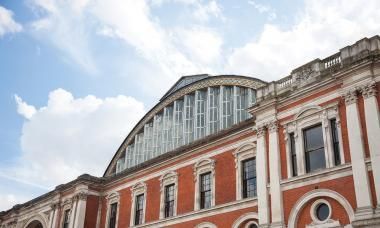 Known as the 'home of inspirational events', Olympia London is one of the capital's busiest venues. In addition to a diverse portfolio of over 220 events, it welcomes more than 1.6 million visitors each year. Taking a conscious approach to running events and the long-term future, the venue is firmly established as a sustainability leader.
Managing Director Nigel Nathan explains: "Sustainability is at the heart of what we do and we look to lead the way in the event industry. From being one of the first to achieve the industry ISO 2012:1 standard back in 2012, we launched our Grand Plan in 2017: our vision for continuing to improve, build on and share the inspiring work developed by our team.â€'
The Grand Plan is a grassroots staff-led initiative which, within a year of launching, has been shortlisted for a national sustainability award, competing with industry giants such as Sky and the National Trust. Releasing its first annual report this month, the group shared a clear mission to ensure a sustainable future focusing on three areas: 'Community', 'Environment' and 'Engage, Educate, Empower'. The goal is to make a positive impact in every area of influence.
 
Organising in partnership
Sustainability has become a trendy topic, alongside inclusivity and wellbeing. However, Olympia London's commitment stretches over decades and includes working closely with organisers to develop bespoke initiatives and enhance their green credentials.
For example, in an industry notorious for its struggle to curb waste left after each event, the Kensington venue has managed to send zero waste to landfill for over a decade; recycling 98% and incinerating just 2% for energy. 
To achieve this, initiatives include educating the public on recycling and providing solutions for onsite waste separation in partnership with events, such as European Coffee Expo. Operations Manager Marisa Beckman said: "European Coffee Expo was delighted to be part of Olympia London's initiative showcasing to visitors the benefits and ease of increased separation at source, whilst also supporting our exhibitors' own sustainability policies and aims.â€'
 
Post-event, Olympia London has pioneered an industry sustainability report to support and encourage every exhibition organiser in their goals. It is the first UK venue to offer such a valuable resource, free of charge. A bespoke user-friendly document, it provides more than just energy, waste and emissions data; including even information on local employment generated and the number of hot beverages sold in re-usable cups during an exhibition.
Lucille Ryan, Sustainability Manager for UBM EMEA, said: "As an event organiser, being provided with sustainability data from the venue is key to understand our event's impact. Olympia London is the only venue that provides us with this data in a detailed report and goes beyond this to also provide us with data on our impact on local employment, our use of reusable coffee cups, and our carbon footprint from transport to the event. We welcome Olympia London's leadership in providing this data to all organisers; we hope it will help increase the availability of sustainability data across the industry, engagement and action.â€'
To maximise an event's sustainability potential, Olympia London teams engage with contractors and exhibitors during build up and break down, raising awareness on waste separation and recycling, directly helping organisers to curb event waste and, in some cases, saving money with lower waste management costs as a direct result of these initatives.
Thanks to a series of measures implemented in the past year, the venue reduced overall waste by 300 tonnes in six months, saving over £30K on transport and disposal costs, and eliminating over 60 waste-removal journeys, consequently reducing CO2 emissions.
 
Community partnership
In addition to Olympia London's Charitable Trust, which supports various projects in the community, the venue's staff independently elect a local charity to engage each year. In 2018, for example, the venue raised over £8k and contributed more than £17k in value of services donated by internal teams and partners to charitable causes.
Recognising the needs of the local community as beyond monetary relief, Olympia London launched 'staff volunteering days 'encouraging employees to volunteer in company time. Staff and service partners engaged in activities such as gardening at local Maggie's West London to serving Christmas lunch to service users at Barons Court Project: the venue's elected charity of the year is the only day centre in the London Borough of Hammersmith and Fulham supporting the homeless and vulnerable adults.
Commenting on Olympia London's engagement with the local community, Councillor Daryl Brown, Mayor of Hammersmith and Fulham, said: "I am delighted with the level of support Olympia London's Grand Plan and Charitable Trust are providing to causes in our borough. From their invaluable partnership with Barons Court Project, to their sponsorship of school uniforms and provision of space for community events, the venue has worked hard to maintain its position at the heart of our community.â€'
 
The bigger picture
Single use plastic and food waste are two of the biggest sustainability challenges at the moment. It is now believed that 30-50% of all produce is lost either in the supply chain or domestic wastage. Aware of the challenges in event catering, Olympia London has worked on a series of measures to tackle food waste onsite by working with organisers and catering partners.
Optimising waste segregation was the first step, ensuring that food waste is appropriately separated and then properly transformed into biofuel. But what to do with the surplus left after an event? A long-term partnership with charity City Harvest and local food banks ensures leftover food is delivered to where it is needed the most in the community.
More recently, Olympia London introduced a new show-floor restaurant with a plant-based menu available to organisers, purpose-built to suit each event layout. The menu has been designed to reduce food waste (delivering less than 2% waste, compared to a 37% industry average) and meet consumer demand for healthier and sustainable options.
This September, the venue joined a national campaign led by WRAP to reduce food waste onsite, engaging catering partners and staff.
In addition, Olympia London successfully abolished all single use plastic straws and cutlery from its onsite catering and is encouraging visitors to refill water bottles onsite. The goal is to completely eradicate single use plastic from the venue in the future.
A dedicated 'closed-loop' hot beverages cup recycling system, with collection stations distributed at strategic points at the venue, ensures they are properly separated on site. These are then sent to specialised recycling company Simply Cups, which transforms the materials into new products, including reusable coffee cups.
Finally, joining the industry in a wider drive, Olympia London has signed up to MIA's (Meetings Industry Association) #20percentless pledge to reduce single-use plastic and will be carrying out a 'plastics audit' in October to assess what more can be done to contribute to the success of the campaign.
Siân Richards, Olympia London Sustainability Manager says:
"The success of our Grand Plan has depended on educating and empowering our staff, collaborating with our clients and industry peers to showcase and promote best environmental practice, and forging closer, mutually supportive relationships with our community. We know that there is always more that can be done and we are working hard with all of our partners to improve sustainability in our industry.â€'