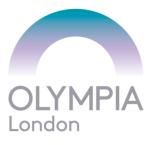 Located in West Kensington, Olympia London's stunning buildings have unique atmospheres and create unforgettable settings for events. We are recognised in the events industry for exceptional levels of customer service and support and our numerous awards are testament to our clients' and visitors' satisfaction.
The venue has welcomed the world's biggest stars and famous shows since its opening in 1886. In just a few years Olympia London will soon be part of something even bigger. A £1.3bn investment is transforming our site into a world leading cultural and entertainment destination to be enjoyed for the next 140 years.
WEBSITE
http://olympia.london
Address
Olympia London
Hammersmith Road
Kensington
London
W14 8UX
United Kingdom
Developed in partnership with Mayor of London and Kings College scientists, the initiative is designed to benefit visitors, organisers and the local community by offering commuting routes set to cut e ...

Following the inaugural event industry sleepover in 2015—which raised more than £7,000 for Breast Cancer Now and Macmillan Cancer Support—London Book and Screen Week, International Confex, Olympi ...

Sending zero waste to landfill for over a decade, curbing single use plastic and food waste plus supporting the local community, the venue is committed to making sustainability work for everyone.

Event industry sleepover, Network under the stars, has today announced its inspiring key note speakers and seminar sessions, as well as the first round of mentors who will be available for exclusive 1 ...

Engaging organisers, catering partners and staff brought encouraging results only four months after launching successful allâ€'round campaign.

It will be lights out for Olympia London on Saturday 25th March as, for the ninth year, the iconic venue plans to turn off all of its 10,000 lights—which are powered by 100% green energy—as part o ...

Hosted by top experts, series will gather organisers and industry peers to share expertise and shape the future of one of the most iconic venues in the UK.

One year into a comprehensive, collaborative research programme, Olympia London has decided that the time is right to share their journey with the industry. Managing Director, Nigel Nathan and Custome ...

Olympia London is ready to welcome back events from October this year with a robust plan of measures to ensure organisers, exhibitors and visitors all know they are in a safe place to enjoy events.

Olympia London is thrilled to announce their inclusion on the 2017 Superbrand List, placing them amongst other UK icons such as Virgin Atlantic, Travelodge, and the Royal Albert Hall.

As Olympia London prepares for another busy year, the team is excited to welcome back old favourites such as Ideal Home Show, Big Data LDN and the London Book Fair, as well as hello to some new, excit ...

The iconic event venue has been recognised for quality, reliability and distinction among exceptional brands in over 85 countries.

Hammersmith based gym, State of Mind Fitness, has today announced that a special boxing event titled UNITY will be taking place at Olympia London on Friday 15th September. All proceeds from the evenin ...

Due to catering's disposable nature and the growing pressure to become sustainable, it's never been more important for eventprofs to embrace conscious food practices. The rise in environmental aware ...

Sending zero waste to landfill for over a decade, the venue now seeks to eradicated food waste from the menu.