17 Sep 2018
Our 4th SASiE report is now available!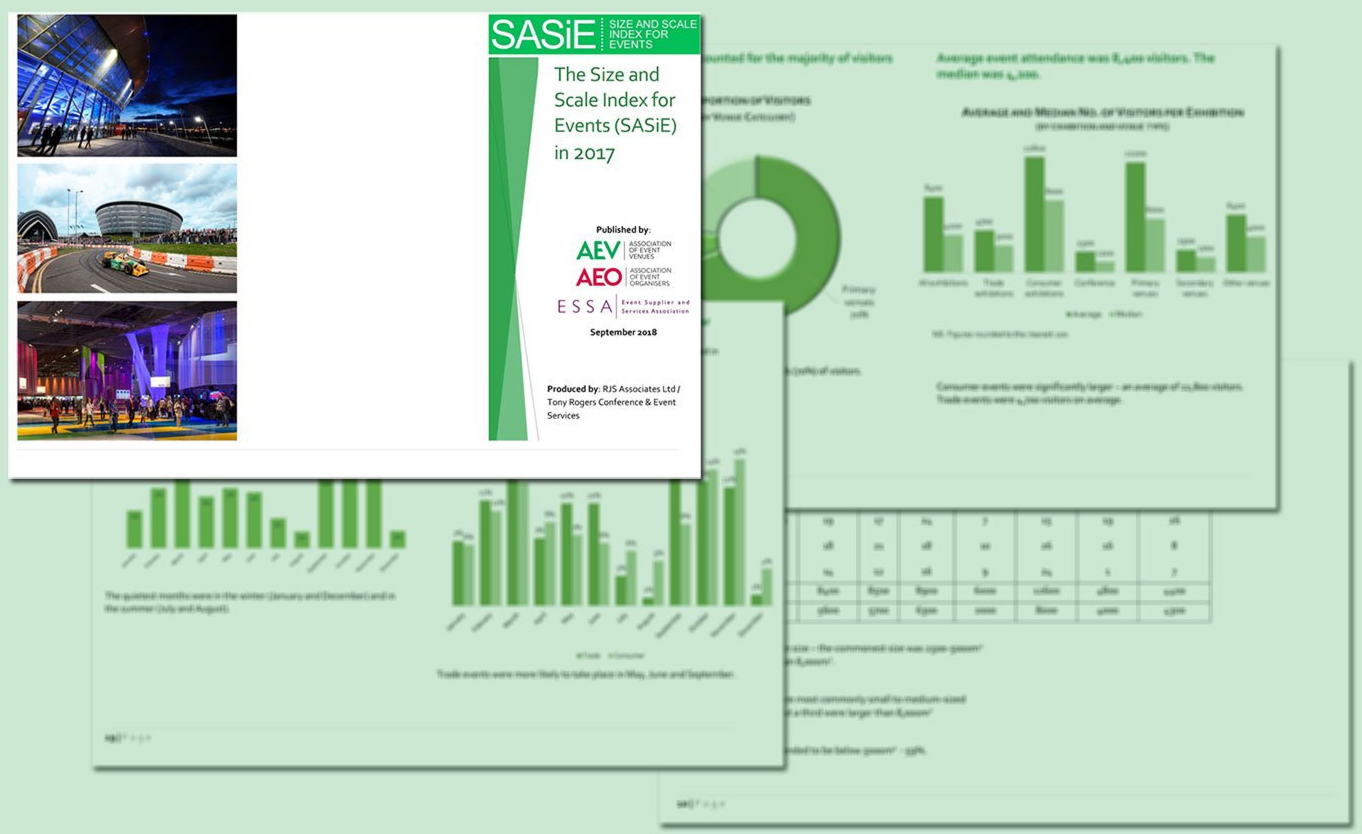 We are proud to announce the publication of the Size And Scale index of Events (SASiE) report which includes detailed quantitative analysis data generated by hundreds of events in 2017. The SASiE report also includes trends analysis across 4 years of data collected on key metrics and points to an event industry showing resilience to macro factors like Brexit.
Nigel Nathan, MD Olympia London and Chair of the AEV Research Group, welcomed the publication of the final draft of the report saying, "SASiE is quickly becoming a vital benchmarking guide and an essential addition to any event industry intelligence toolkit. As the project enters its fourth year of publication, it grows in value and importance, and I'm pleased to see so many members participating."
Rachel Parker, AEV director, greeted the ongoing results of the research, saying "SASiE is certainly living up to its expectations, and its relevance is also growing as more businesses choose to participate and contribute their data to the project."
Parker concluded by thanking those responsible for SASiE, "Nigel Nathan and The AEV Research Group deserve our thanks for their unstinting efforts to collate and build this fourth edition of the SASiE report. I'd also like to thank all the participants who have generated and collected the essential data and submitted it to the group. Any venue or organiser business, who would like greater insight into headline trends like these should contact us at the AEV to find out more about joining the SASiE initiative."
The newly published SASiE report for 2017 is distributed free of charge to all participating businesses and is also available to non-participants from the AEV for £349 + VAT.
If you would like to gain access please contact Alden or Dani via info@aev.org.uk