09 Apr 2019
AEV Catering Working Group to arrive at the National Railway Museum, York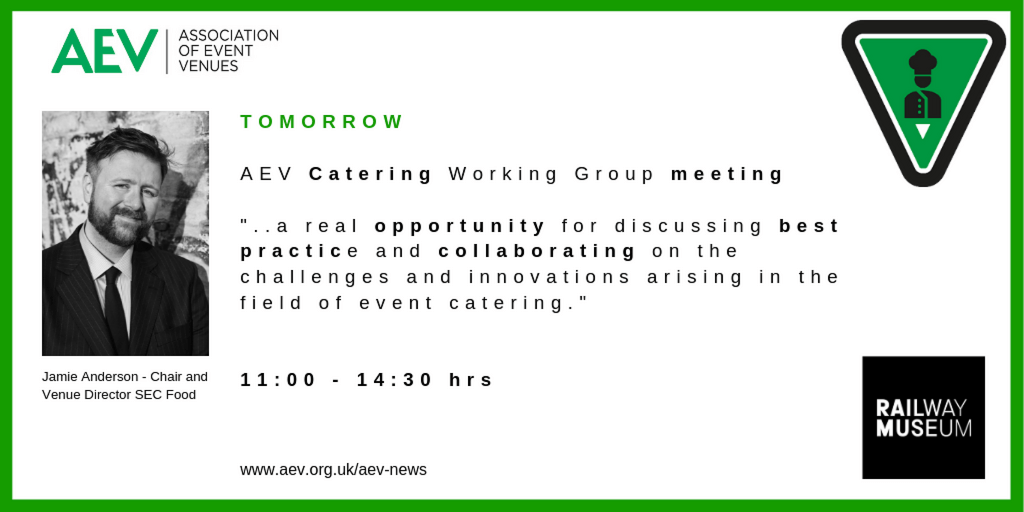 The AEV Catering Working Group will be meeting on Wednesday April 10 at the National Railway Museum, York, for the first meeting of the year at 11am.
Jamie Anderson, Working Group Chair, and venue director, SEC,  said, ""I'm looking forward to this next Catering Working Group meeting, where we will be discussing topics of interest and addressing the challenges facing us at the moment."
The AEV Catering Working Group meets to discuss the ever-changing needs and provision of catering and other related topics. Responsibilities also include staying ahead of related legislation and feeding into the catering section of the eGuide.
With a potential experience day on 5th July the next meeting of the working group will be on October 30, 2019, at ACC Liverpool.