30 Aug 2019
AEV partners with Festival of Marketing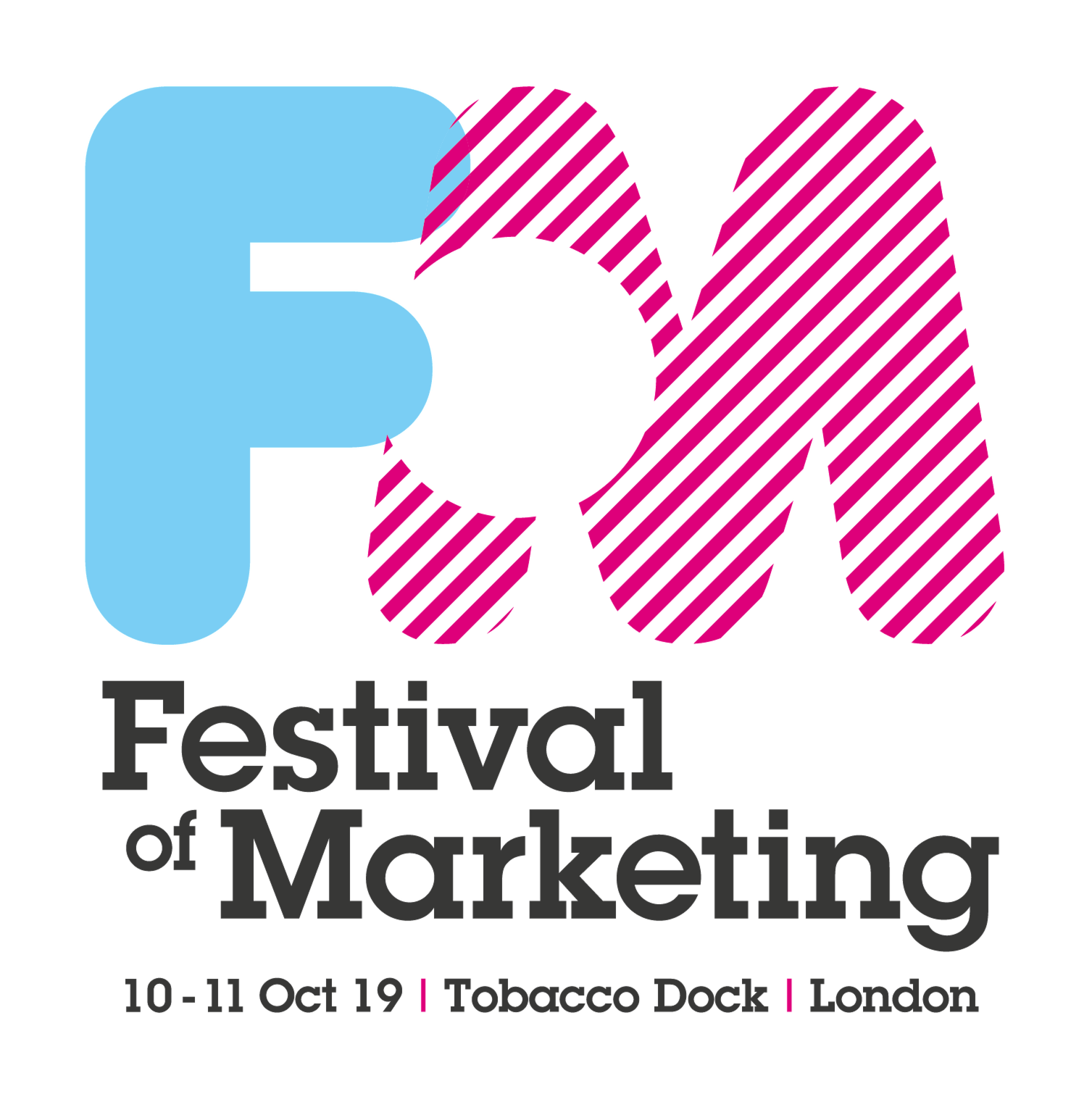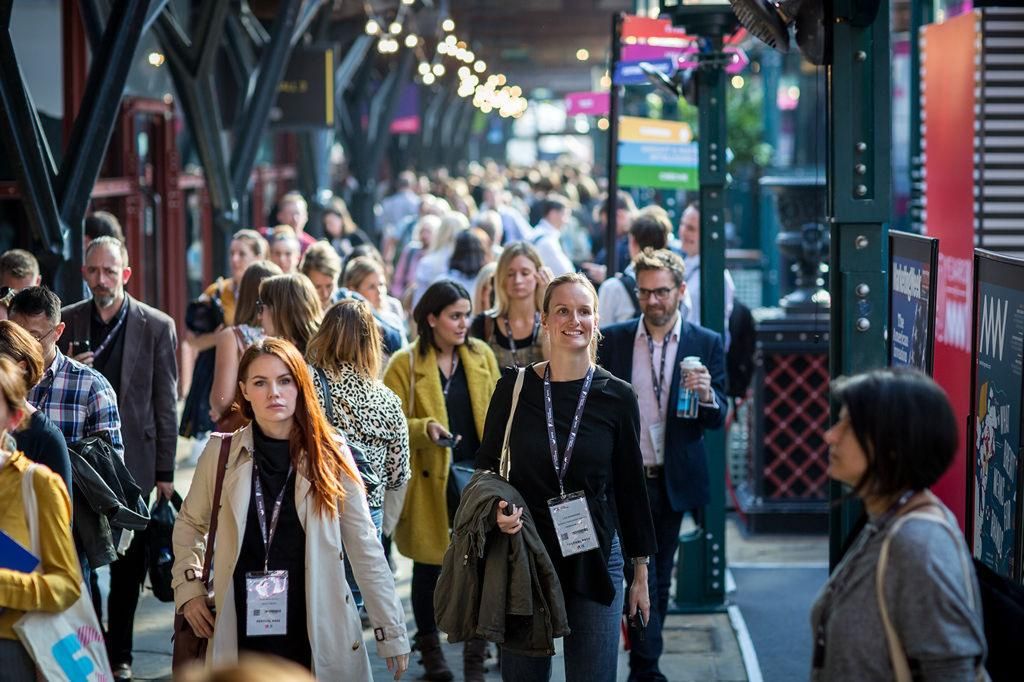 We are able to announce a partnership with The Festival of Marketing, which takes place at Tobacco Dock, London, 10 - 11 October 2019. To support the event, the organisers are able to offer a considerable discount for our members that will save you £400 on a festival pass!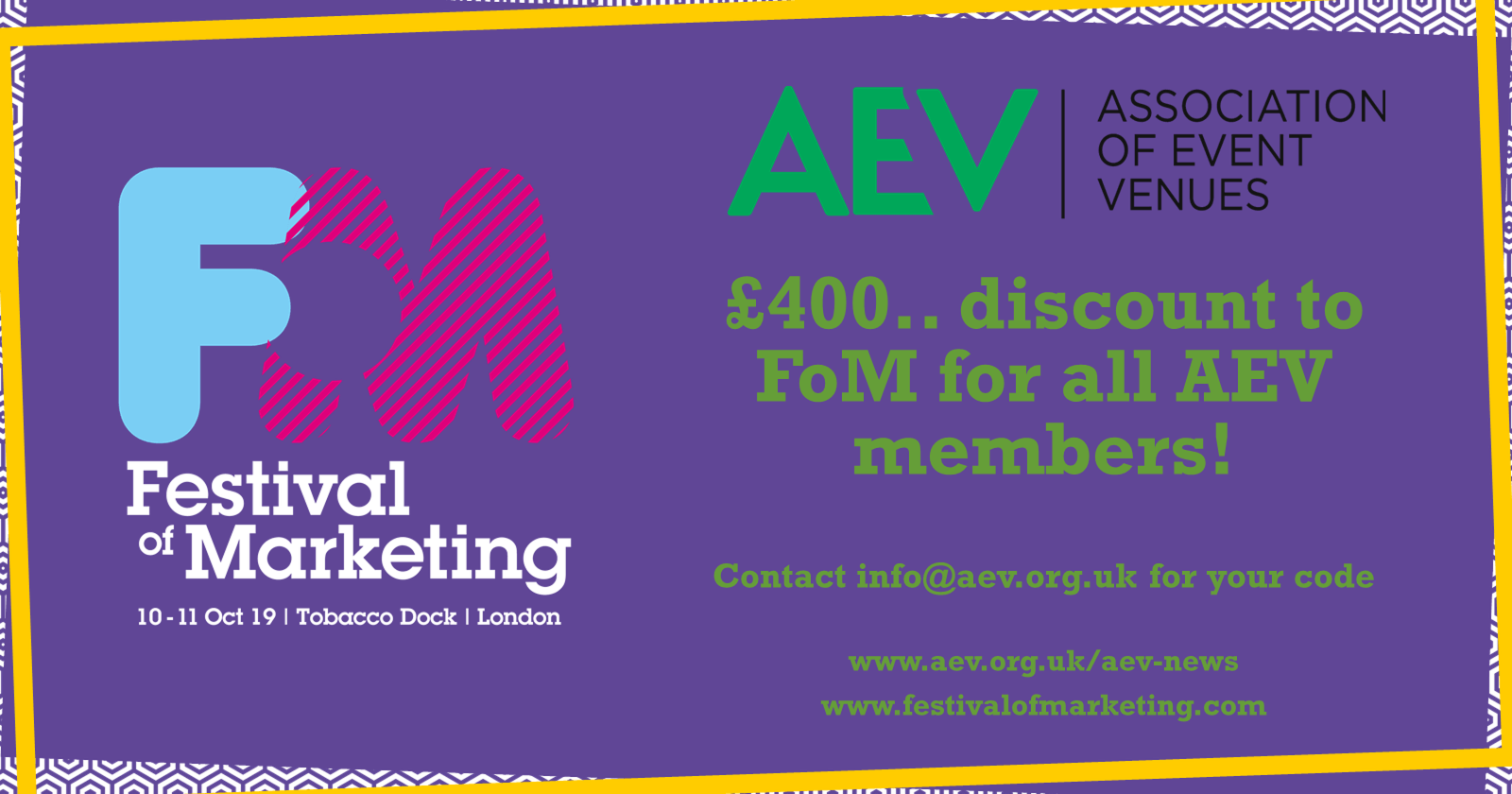 Members – please contact info@aev.org.uk to obtain the code!
The Festival of Marketing is an annual event that features 250 speakers and 150 hours of content, delivered across 12 specialist stages, experience rooms, and other partner activations, with globally recognised experts and leaders in the field of marketing and communications.

The Festival Team commented;
"Every year, the Festival of Marketing partners with the most trusted industry bodies to bring together the elite of the marketing world in a unique experience where ambitious marketers can discover, learn, celebrate and shape the future of marketing together.
We are very pleased to announce our partnership with AEV – the Associations of Event Venues – the only organisation providing a unified voice for all types of venues and a platform for people working in venues to meet, learn and share best practice."
Rachel Parker, AEV director, welcomed the partnership saying, "The AEV is delighted to partner with The Festival of Marketing for its 2019 event. Not only is it a stand-out event in the world marketing calendar, it's a superb opportunity for our members to exchange ideas and practices with the industry that drives billions of pounds of revenue into British events and event venues."
Visit the Festival of Marketing website here.