12 Sep 2016
AEV publishes 2016 salary survey.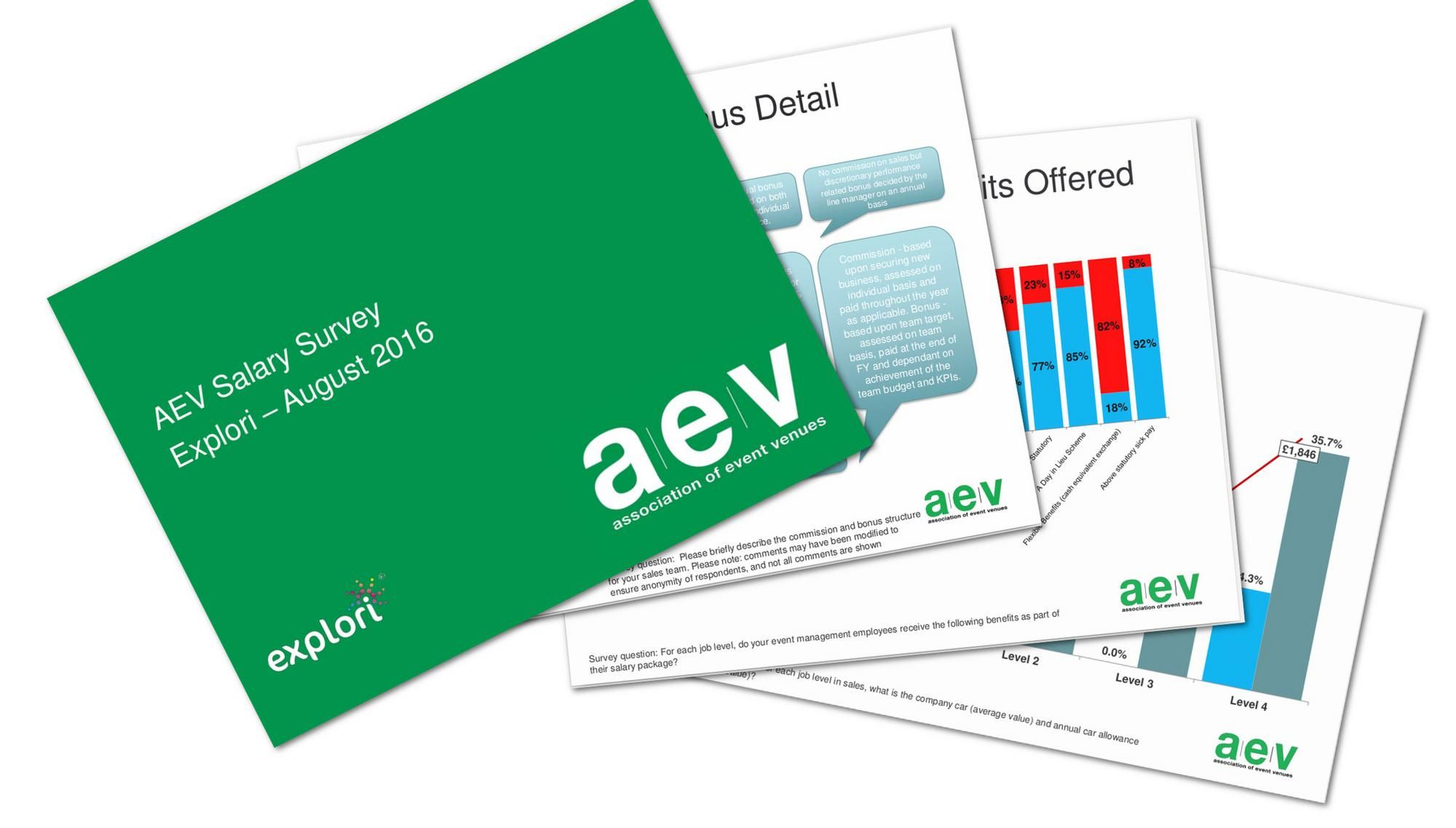 The Association of Event Venues has announced the successful completion of its annual salary survey and has now published the results to all the participants. The 2016 salary survey, launched in April this year, was contracted to survey specialist Explori.
Rachel Parker, AEV director explains, "The survey was carefully designed to understand the earnings and benefits of various roles in the event venue industry at different levels of seniority. We have, in the past, managed the process of gathering and analysing the data within the AEV. However, we wanted to increase the number of respondents and bring a more polished final report to members, which is why Explori has undertaken the project for us."
All AEV member venues in the UK were invited to take part in the survey, and responses were collected between 22nd April and 10th June 2016. Respondents to the survey were asked to supply data on the roles of various job descriptions from within venues.
The data submitted by the participating venues was then composited, anonymised and analysed by Explori to reveal general trends across a number of statistics including salary, commissions, bonuses, pensions, benefits, cars, and holidays. The survey collected information about remuneration for roles in sales, marketing/communications, event management, facilities/building services, security and health & safety, sampling across 3 and 4 levels of seniority within each participating organisation.
"We are delighted with the results from the project and the way they have been presented back to the participating members. There was an increase in the number of respondents and we look forward to this continuing," concluded Parker.
--ends--