29 Mar 2017
AEV publishes SASiE report revealing key industry findings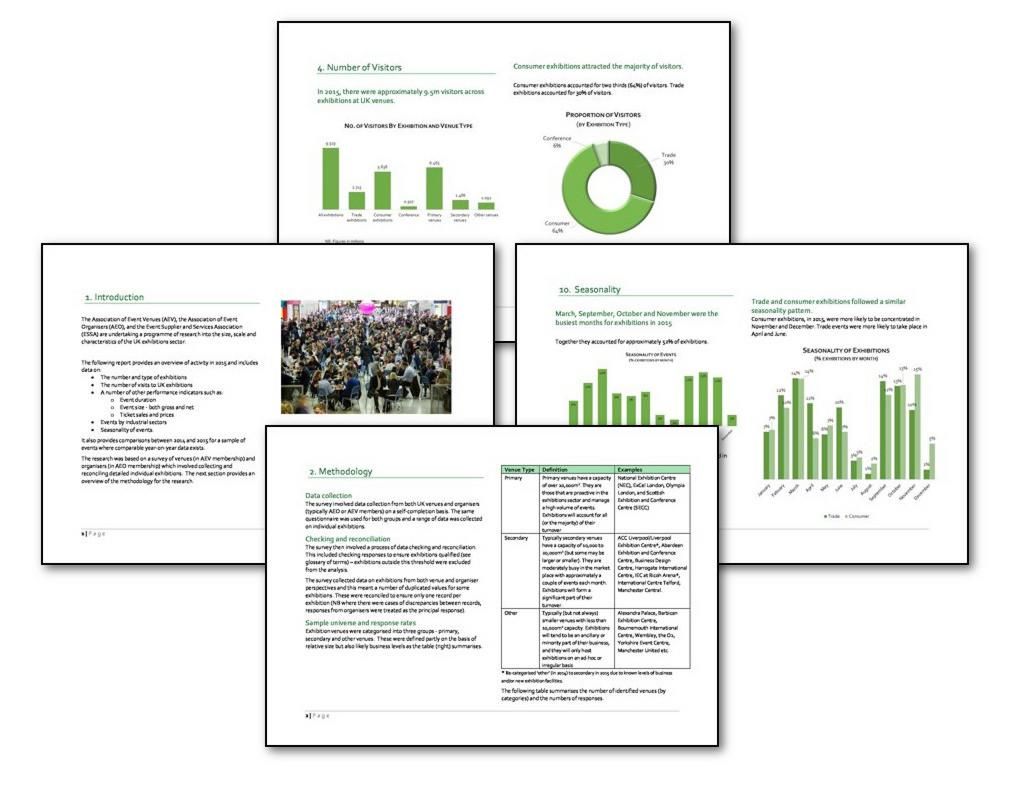 The Size and Scale Index of Events (SASiE), the cross association programme of research into the size, scale and characteristics of the UK exhibitions sector, has published its latest report analysing the data collected over 2015 from the participating venues and organisers.
Nigel Nathan, chair of the AEV Research Group managing the programme and group managing director of Olympia London, welcomed the latest edition of the research findings, saying, "The publication of this latest report from the SASiE initiative reveals an industry in good condition, and marks another step towards developing this comprehensive, evidence-based and consistent analysis of the industry's key metrics. As the project matures, SASiE will be providing the vital market analysis needed to attract investment and support from outside the industry, as well the industry insight needed by organisers, venues and suppliers to identify emerging trends and recognise business opportunities. I'm immensely grateful to the participating venues and organisers for their time, effort and data to make SASiE a success, and it's my hope that this latest publication will convince more stakeholders to join the initiative."
The 28 page report provides a compelling executive summary of the results and continues with a detailed breakdown of the the number and type of UK exhibitions, the number of visits to UK exhibitions and other performance indicators such as event duration and event sizes both gross and net.
AEV director, Rachel Parker, commented "SASiE was conceived as an initiative to enable the exhibition and event industry to measure its performance year on year, identify emerging trends, and provide an authoritative and factual picture of the industry to investors and stakeholders. This second report builds significantly on the first, and as we recruit more participating organisers and venues, the quality and significance of the analysis will only improve"
The report will be distributed to all the participants and members of the AEV, ESSA and AEO. Non-members may obtain a copy of the report, from the AEV, for £199+VAT.