20 Sep 2019
AEV Security Working Group to meet at BDC on 25th September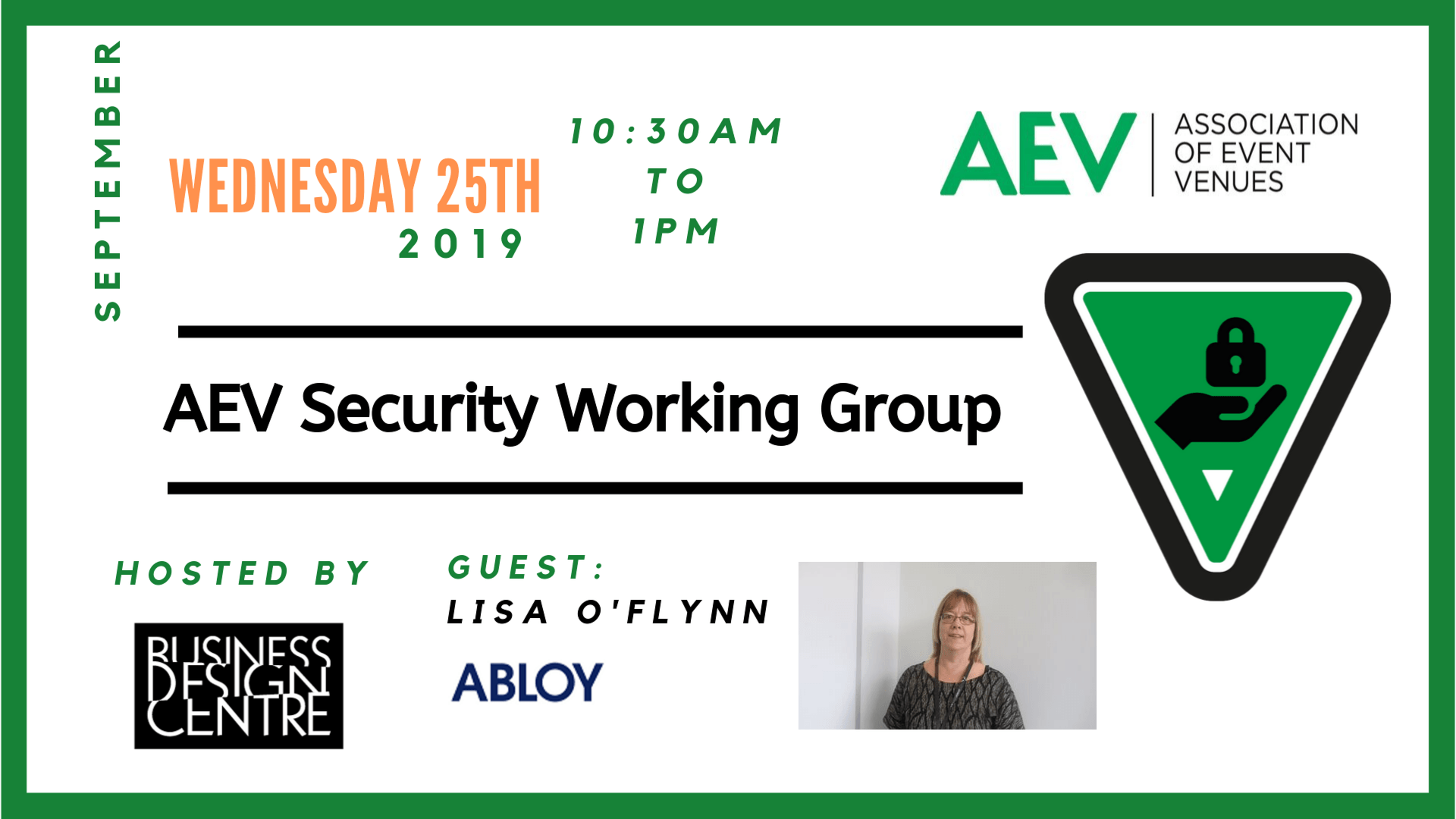 Our Security Working Group will be meeting at the BDC on Wednesday September 25, with Paul Field, security and traffic logistics manager, Olympia London, in the chair.

Field explained the work of the group, and what will be discussed at the next meeting, saying  "Amongst the agenda items for our next meeting is an update on the newly created joint AEV and NAA security collaborative workings. These are focused on identifying and establishing a clear and concise strategy, in order to ensure future security objectives are met across member event and arena venues."
Field also introduced the guest speaker for the meeting, "This meeting of the working group will also feature a presentation, entitled 'digital transformation in physical security' from Lisa O'Flynn, account manager at ABLOY UK. Lisa and the critical infrastructure team have worked on a number of projects providing security solutions for clients. Her presentation will highlight the challenges faced when securing assets and people."