30 Jan 2023
AEV welcomes 18 new chairs and vice-chairs to its working groups.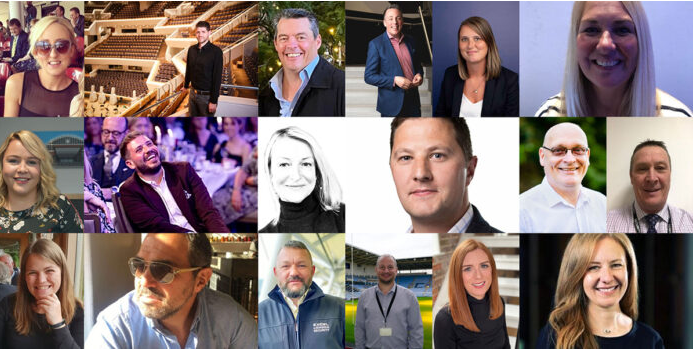 The Association of Event Venues (AEV) has announced that ten of its groups and working groups will be starting the year with 18 new chairs and vice-chairs leading them.
Following its momentum gained during the pandemic, the AEV's working groups have remained active and now meet both online and in person throughout the year.
AEV director Rachel Parker said: "The AEV convenes 15 working groups, including cross association working groups and the new Multi-Association Security Awareness group (MASA). I would like to welcome the new chairs and vice-chairs who will be playing a vital  role in leading each group,  communicating its findings and concerns to other groups and the wider industry."
AEV projects manager Alden Arnold said: "Working groups embody a colossal amount of knowledge and experience. The chair and vice leadership team has remained a constant throughout these challenging times, for which we are incredibly grateful. 2023 will be busier than ever, especially now that all AEV members have open access to any of the working groups."
The new AEV chairs and co-chairs are:
AEV Catering Working Group
Chair:  Natalie Kendall, general manager,  ACC Liverpool.
Vice-chair: Mark O'Shea, general manager, CBS Arena.
AEV Marketing and Communications Working Group
Chair: Louise Day, assistant director marketing and communications, Manchester Central.
Vice-chair, Michelle Kemp, director of marketing and communications, ExCeL London.
AEV Security working group
Vice-chair: Steve Hanley – group security and health & safety Manager – Telford International Centre.
AEV Event Managers working group
Chair: Jill Wadge – team manager – event management (Conferences & Exhibitions) – SEC.
Vice-chair: Lisa Howlett – senior event manager – Farnborough Conference and Events Centre.
AEV Venue Strategy Working Group
Chair: Neil Chandler, venue operations director, QEII Centre.
Cross Association Health & Safety Working Group
Chair: Nigel Winer, commercial & technical rigging Manager, ExCeL London.
Vice-chair: Luke Facey, managing director, Alfa Display and Design Ltd.
Event Industry HR Working Group
Chair: Katrina Rowbury, HR director, GES.
Cross Association Technology Working Group
Chair: Dave Young, head of production, ICC Belfast.
Vice-chair – Robert Bowell, lead IT business partner, NEC Group.
Cross Association Sustainability working group
Chair: Emily Iveson-Pritchard, head of sustainability, The Kia Oval
Vice-chair: Lauren Hudson, sustainability & safety advisor, Manchester Central
Co Vice-chair: Karl Dukes, sales & marketing Director, Media Hut
Multi Association Security Awareness group
Chair: Henry Havis, head of security, ExCeL London.
Vice-chair: Paul Williams, director of safety, security & risk, The O2.
The Cross Association D&I working group has been renamed to The Cross Association DEI working group