16 Sep 2019
Blog: Innovation Through Collaboration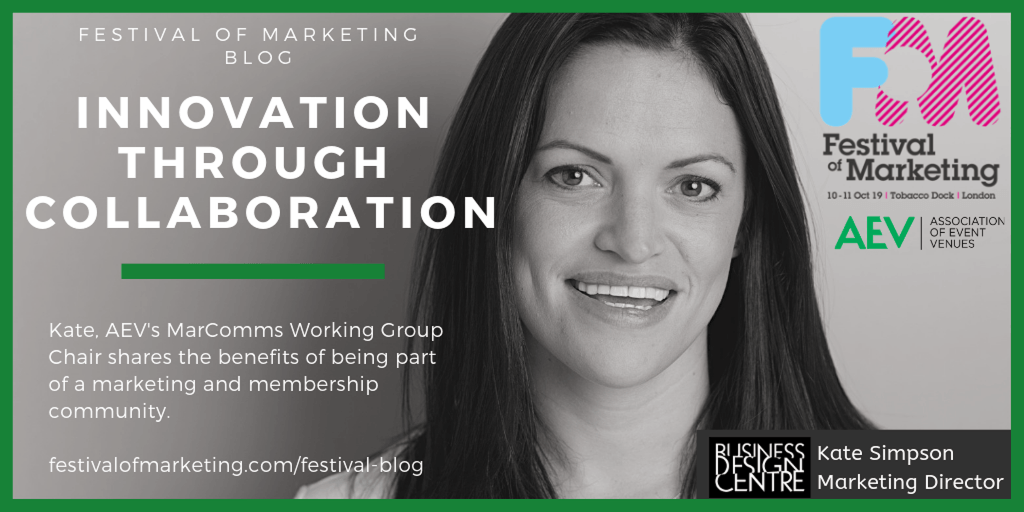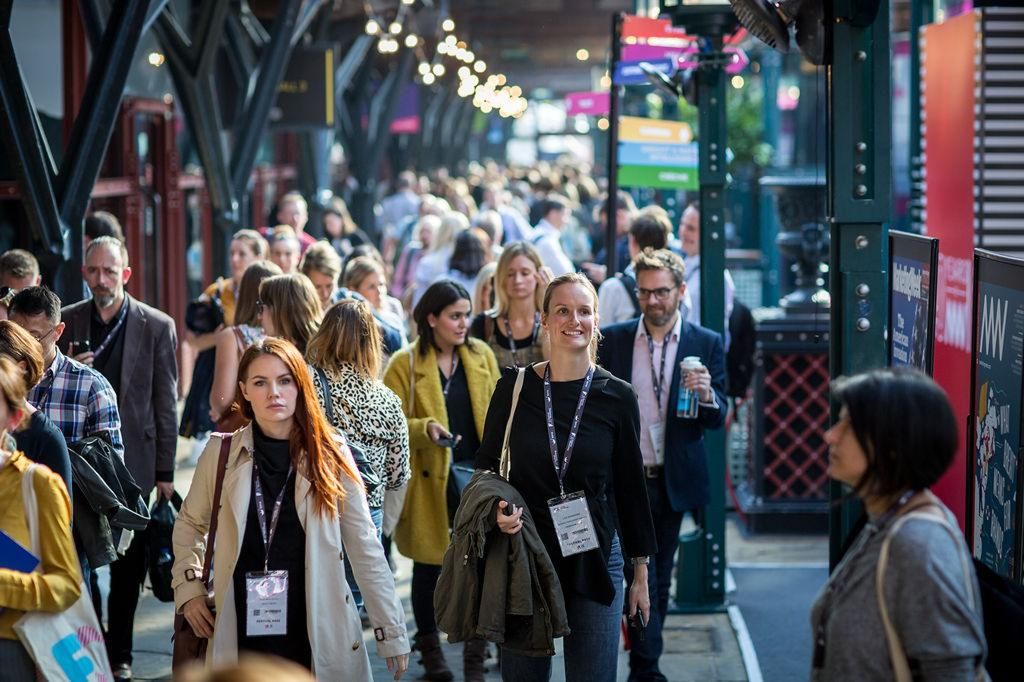 With a fiercely competitive industry that is constantly demanding the next best thing, the most engaging experience, increased sponsorship and footfall amongst other things, how do events industry marketers really keep up with it all.
It may seem peculiar to think that developing close relationships with your direct competitors in the industry and sharing best practice and ideas is beneficial for long term growth, but that is exactly the case with event venues. Both national and international venues can become members of the Association of Event Venues (AEV) with a range of key topics open for discussion, from Health and Safety, Sustainability and Marketing, to Technology and HR. Many groups also welcome cross-association participation from customers and suppliers in the form of Association of Event Organisers (AEO) and Event Supplier and Services Association (ESSA) members.
The value of a membership organisation such as the AEV is integral to the development of the industry. This association in particular offers a model that allows us to build on that which we do on a day to day basis as event venues, and share key knowledge. With its own established conference for venues to attend there is so much opportunity to push the boundaries in the ways in which we operate and thrive. There are many streams at the Festival of Marketing that we discuss on a venue level, as it and more applies to the way we reach our own audiences and continue to improve our own brands and strategies.
The format creates more than several opportunities a year for the groups to come together for scheduled meetings at each other's spaces. The Marketing and Communications Group not only brings together key leaders from around the country to debate the latest marcomms initiatives being applied in venues and the challenges we face as a community, but often invites key suppliers to talk on range of products, innovations and solutions.
Collaboration at this level has allowed the benchmarking of marketing activities to be undertaken in an open manner, with all sizes of venues benefitting from each other. Valuable insight has previously been garnered from those trialling ibeacon technology, looking into whether the application offers a solution for events, as well as from how comms can be personalised from first arrival at the venue through effective connectivity. Focusing internally, a subcommittee have developed a structure for venue teams to measure their own metrics against wider standards when looking at ways to promote their own offering, which will bring a level of value and knowledge not before seen in the venue marketing community.
Across the marcomms group you can find teams with a maybe one or two marketing professionals running their external comms, up to a large scale team offering both internal comms and a wider event marketing offering. This cross section produces some of the most innovative responses to brand promotion; from feature length film launches to passionate customer experience innovations. The arrival of the GDPR deadline last year proved the group to be a great support network in knowledge sharing with the full spectrum of owners and processors managing various levels of data, with open and honest discussions around top tips to takeaway.
The association itself brings education to the group, scheduling meetings alongside industry events and by inviting speakers to the table. As a venue and a brand, the value we get from our participation with them is priceless and this year for the first time it's partnership with the Festival of Marketing will allow members to come together, applying learnings from the event directly back to the places we call home.
Don't forget AEV members can gain benefit from a £400 discount for a Festival pass.
Please contact Alden or Dani via info@aev.org.uk for further info and your code.