24 Oct 2019
Blog: Marketing the Dream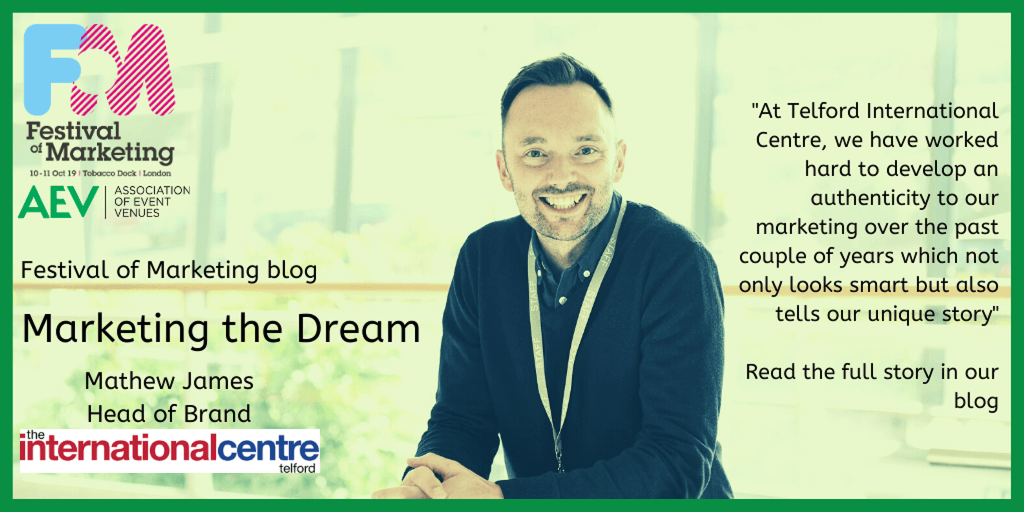 Visualising an event in a new venue is a rare skill, which some visionary event organisers can do with ease.  But often it comes down to the venue in question being able to persuade and influence, in a strategically creative way, that their venue is the best for the organiser's needs.
At Telford International Centre, we have worked hard to develop an authenticity to our marketing over the past couple of years which not only looks smart but also tells our unique story. Our most recent campaign launched this summer as a cinematic film experience, the likes of which has not been seen in the event venue industry before.
Codenamed The Heist, this is not your usual run-of-the-mill show reel, flying you through the spaces of a venue with happy, smiley people enjoying an event.  Instead it tells a story of intrigue, a race against time and four characters coming together to achieve an objective.
Professionally scripted, professionally acted and filmed entirely on location on our event campus, The Heist pays homage to the slick, smart blockbusters of Ocean's Eleven or Lock, Stock and Two Smoking Barrels.
The objectives for this campaign were many, but central to its success and stand-out appeal was the integrity of the film; the quality of all aspects of its development, filming and post-production were vital to reflecting the venue's brand ambitions.
As with anything in marketing, you can produce collateral in a formulaic way: i.e. good filming, nice music, happy people, middle-of-the-road production quality. Job done: usual production, usual results.
Or, as with anything in marketing, you can push the boundaries, take the concept further, and understand that quality will always stand out. Do less, do it better and target it correctly.
The latter approach is the way we have gone with our marketing, and it is proving successful. The Heist has allowed us to explore many media platforms and to extend the longevity of the campaign.  So, pound for pound, we are seeing much better ROI – and that doesn't even consider the pride our staff feel when they see a brilliant campaign launch…
So when thinking about video, really question what you are doing and why you are doing it.  Work with the absolute best people your budget allows and don't be put off by people who don't share your creative vision: after all we are the ones who are marketing the dream and above all we are our own brand warriors.
The Heist can be seen at www.theinternationalcentretelford.com.