05 Jul 2022
Church House Westminster joins AEV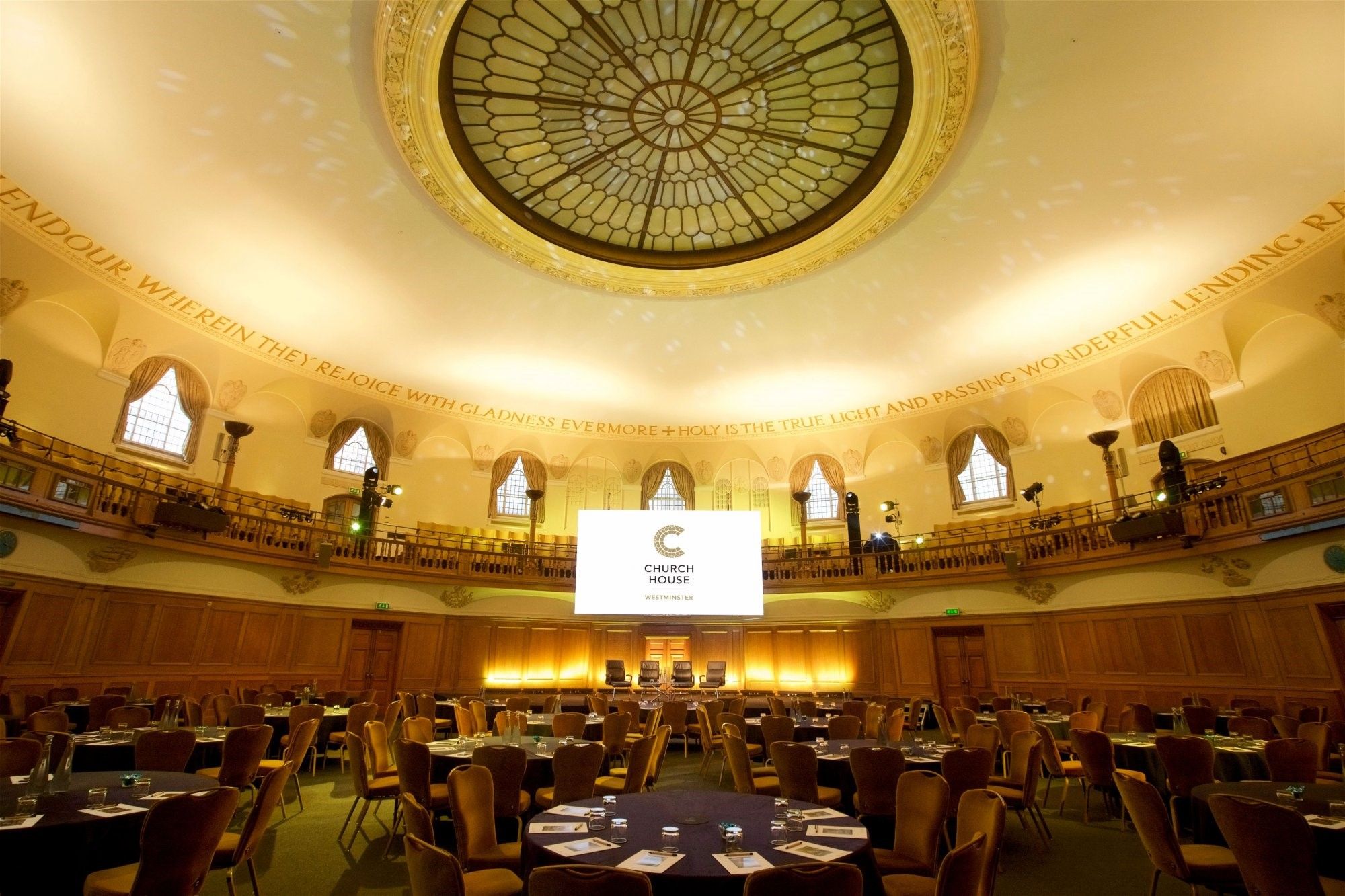 Queen Mary laid the foundation stone for Church House Westminster in June 1937, and the Grade II listed building, designed by Sir Herbert Baker, has found itself at the focus of world events more than once, including housing sessions of Parliament during The Blitz in 1941, and the first UN Security Council meeting in 1946.
Today, Church House Westminster hosts hybrid conferences, association awards, charity fundraising events, receptions and corporate parties in its versatile 19 event spaces. The largest event space, the magnificent, circular Assembly Hall, features a striking 30-foot glass dome ceiling as the room's architectural focal point. 
Marina Papadopoulou, head of business development, Church House Westminster, spoke about the venue's ambitions and why it chose to join AEV, saying, "Joining the AEV at this time is integral to how we intend to meet challenges like sustainability, recruitment, and diversity and inclusion - through collaboration and knowledge sharing. We know events are essential to the economy and our local communities, so how we navigate into the future needs careful consideration. AEV membership will unlock avenues for valuable collaboration on these and other issues with our industry peers, and the opportunity to contribute to and learn from our fellow members."
Papadopoulou concluded, "We are all looking forward to meeting and networking with like-minded peers and venues, agreeing on best practice principles for the industry, inspiring other smaller venues to new ways of working and increasing awareness of the importance of our industry in order to attract the best talent."
Alden Arnold, project manager, AEV, welcomed Church House Westminster to the association, saying, "I'm thrilled that Church House Westminster has joined the AEV. The team members at this notable venue have unique perspectives stemming from its location and place in history, and the knowledge and experience they embody will be welcomed by the whole association."