11 Aug 2021
The Cross-association Electrics Technical Working Group has appointed a new chair and vice-chair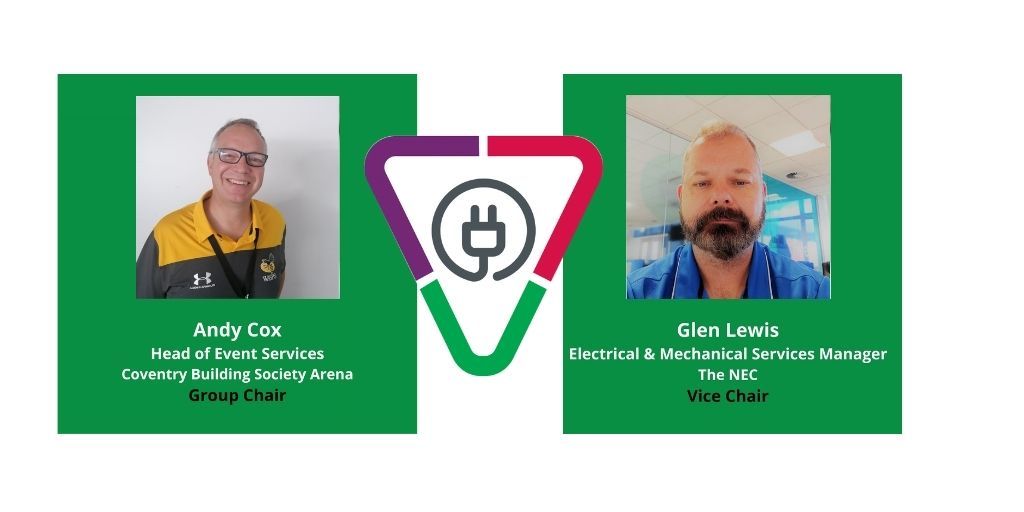 The Cross-association Electrics Technical Working Group has appointed a new chair and vice-chair to the group. Andy Cox, head of event services, Coventry Building Society Arena takes the chair of the group and Glen Lewis, electrical & mechanical services manager, The NEC, becomes vice-chair.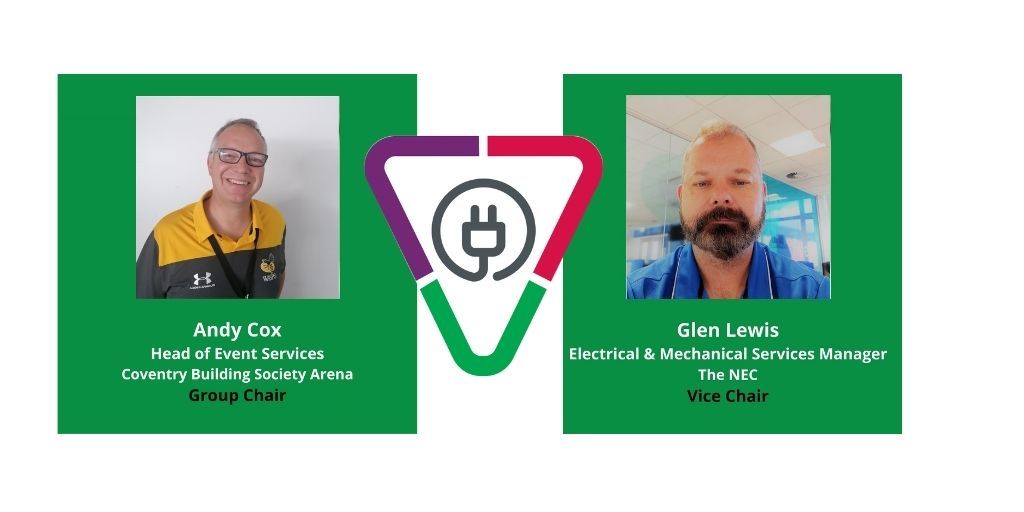 Andy Cox thanked the outgoing chair, Chris Morrison, director of facilities, Olympia, saying, "We're immensely grateful to Chris for his six years as chair, leading the group with clarity and professionalism as it has addressed issues from portable power to sustainability and safety."
Cox also briefly outlined his aims for the group, adding, "We've seen through the pandemic that virtual meetings, for all their shortcomings, are a great tool to increase engagement, and I believe this is a great opportunity to bring in an ever greater breadth of opinion. As a group, we have a widening spectrum of issues and developments to address, from renewable power and sustainability to post-pandemic resource supply and skills shortages."
Lewis agreed, saying, "We've made tremendous progress on pressing industry issues over the last ten years I've been on the group, but the pandemic has thrown new challenges into sharp relief. I believe we need to begin drawing in younger members from across the three Associations."
Rachel Parker, AEV director, welcomed Cox and Lewis to their new roles, saying, "I'd like to add my thanks to Chris Morrison for his expert guidance of the group over the last six years. Andy and Glen, both long-standing members of the working group, embody a colossal amount of knowledge and experience in the field making them the ideal choice for chair and vice-chair."