10 Feb 2021
LOCAL AUTHORITIES FAILING TO PAY UP - EIA ACT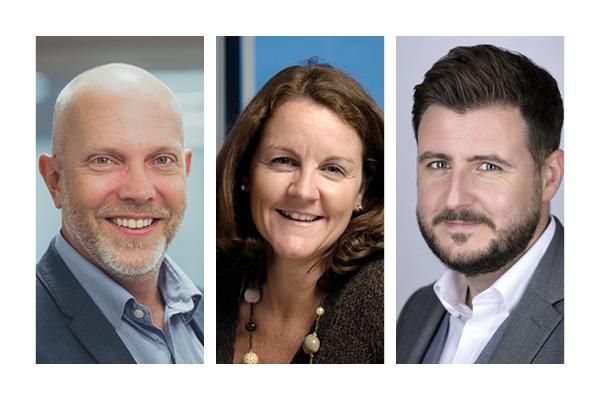 Thousands of businesses across England facing further job losses or bankruptcy due to local authorities failing to pay up to £1.4bn of emergency COVID-19 grants
Freedom of Information Request by the Events Industry Alliance to Local Authorities across England has shown that an estimated 87 per cent of the £1.6bn Additional Restrictions Grant (ARG) funds announced by the UK Government have yet to be paid out to companies, despite the scheme being launched four months ago.
The ARG scheme was announced in October to help businesses forced to close due to COVID-19 restrictions, including those in the events, exhibitions and hospitality sectors
Businesses closed by COVID-19 restrictions face being forced into making further job cuts or bankruptcy due to local council delays
The Events Industry Alliance (EIA), which represents the UK's event organisers, venues, and suppliers, can today reveal that an estimated £1.4bn of Additional Restrictions Grants (ARG) announced by the UK Government on 31 October, has not yet been paid by local authorities in England to businesses closed by the Covid-19 pandemic.
The ARG, which could be worth up to £3,000 per month per company, provides funding for local authorities to support businesses that have been forced to close because of national COVID-19 restrictions. These include companies in the retail, hospitality, and leisure sectors, as well as events and exhibitions businesses. The scheme was announced by the UK Government on 31st October 2020 with an initial £1bn funding allocation, with a further £594m issued in early January 2021.
In January, the EIA revealed the uneven implementation of the ARG across many local authority areas. A subsequent Freedom of Information (FOI) submitted to councils from the EIA has revealed that local authorities have only paid an average of 13.4 per cent of ARG funding received from the UK Government. The FOI data revealed that the figure was even lower for some local authorities – including Bristol City Council (7%), Herefordshire Council (5%), Royal Borough of Windsor and Maidenhead (4%), West Oxfordshire District Council (4%), and Chorley Council (10%). Some local authorities, such as Ealing Council who received £9,872,400 in ARG funding, had not made any payments as of January 26th.
Businesses within the exhibitions sector include numerous small and medium sized suppliers and event organising companies, who currently face an inability to earn revenues due to national COVID-19 restrictions and were relying on the ARG to meet short term costs including wage payments to employees.
The wider exhibitions industry has been shut since March 2020 due to national COVID-19 restrictions, and plays a critical role in the UK economy, and prior to the pandemic was generating £11bn in economic activity and supporting 114,000 jobs.
Andrew Harrison, Director, Event Supplier and Services Association (ESSA), a constituent part of the EIA said: "We are making an urgent call on the UK Government and local MPs across England to provide clear guidance to local authorities on issuing the Additional Restrictions Grant, in order that payments are made to eligible companies as soon as possible. Businesses in the events and exhibitions sector have been forced to close due to COVID-19 restrictions and therefore require appropriate financial support if they are not permitted to operate. It is now up to local authorities to ensure proper economic support is delivered to the sector."
The EIA submitted Freedom of Information Requests to all English local authorities in early January. By 9th February 2021 a total of 31 authorities had provided data pursuant to the request.