11 Jun 2019
Meeting Summary - Cross Association Technology and Electrics Technical joint meeting: 22.05.19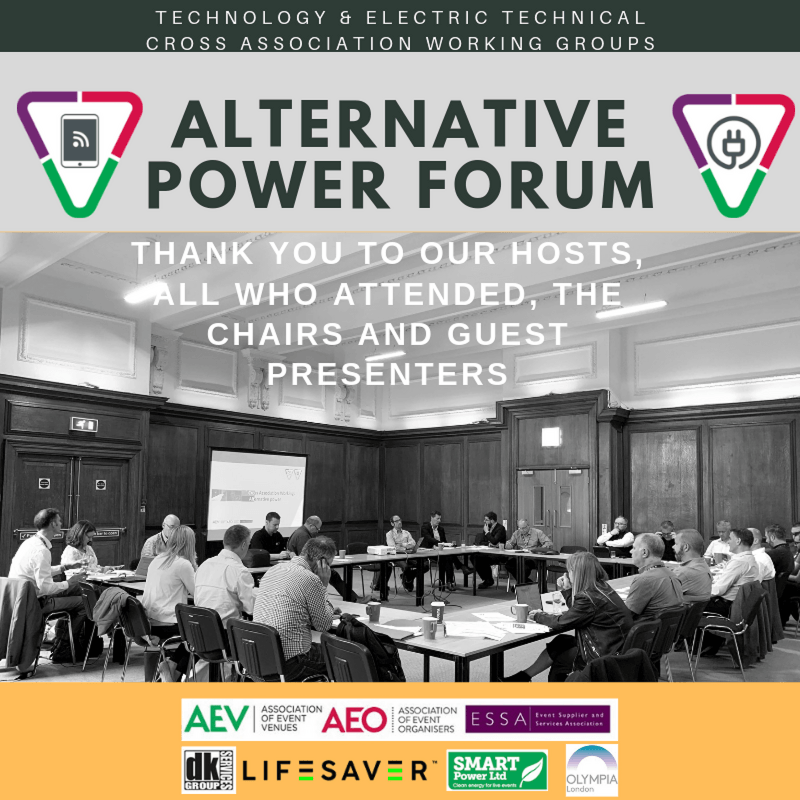 Technology Working Group meeting
Meeting for the group's second get-together of the year a number of technology experts from across the industry met at Olympia London to progress conversations surrounding the outputs from the joint meeting back in February with the BTIG (Business Technology Information Group).
The group made headway pulling together ideas for content surrounding the first draft of venue tech guides for Organisers and Exhibitors to utilise. Further formats/functionalities were discussed.
Round table tech updates followed with suggested topics for discussion at the next meeting which takes place a day after our Conference on 5th July.
The group broke for lunch courtesy of our hosts where we were joined by the Electrics Technical Working Group for a joint discussion exploring alternative power at events..
Joint Technology and Electrics Working Group meeting – Alternative Power Forum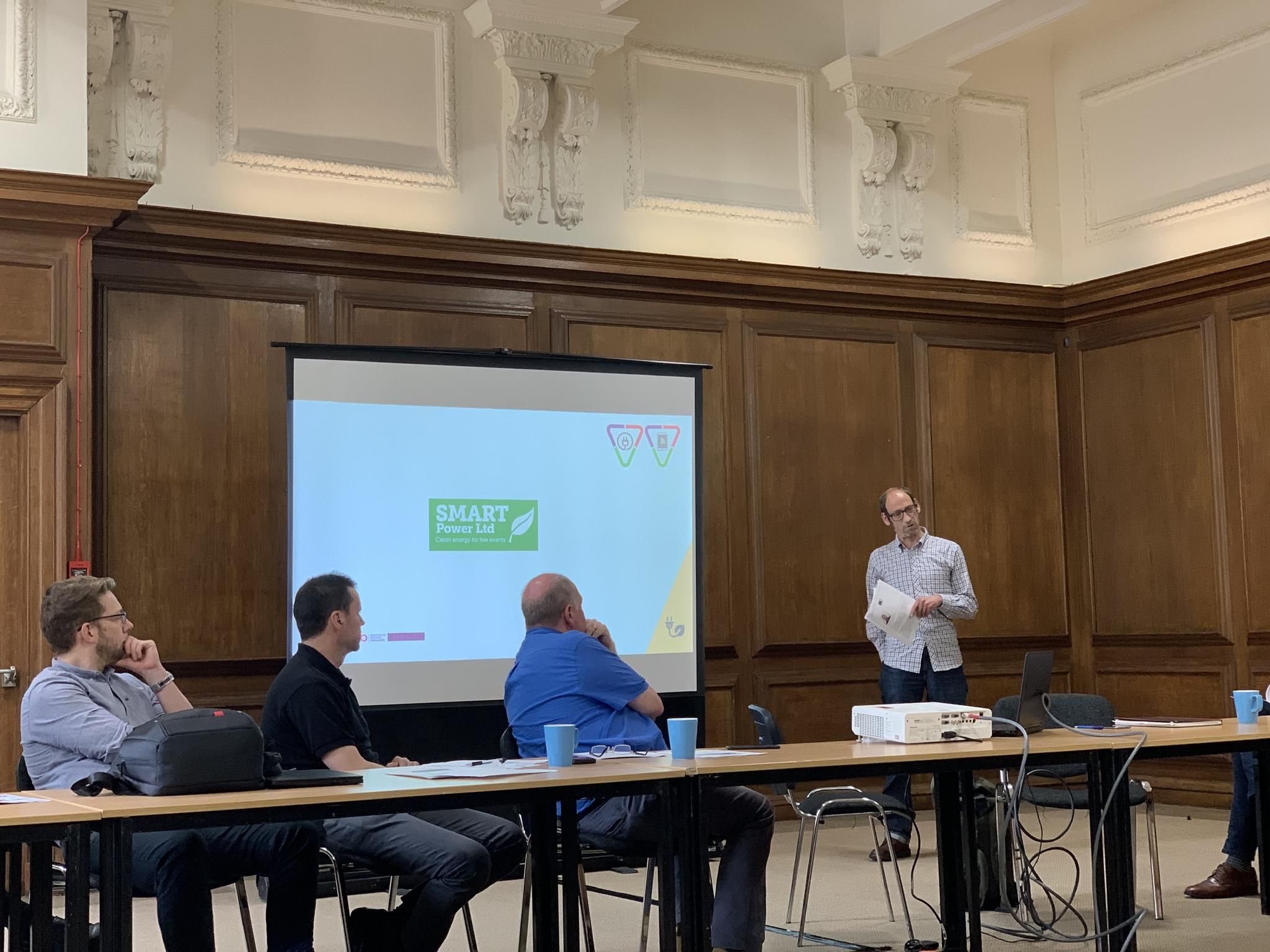 A hot topic; cross pollinated via these two and the H&S, eGuide, Sustainability working groups. The joint group welcomed (via a short introduction via the Electrics Technical chair Chris Morrison) three experts in this field.
Duncan Robertson – Technical Director and Designer from DK Fire Safety & Show Exhibition Services.
Archie Wilkinson – MD – Lifesaver Power
Tim Benson – Founder/Production Director – SMART Power Ltd
Each took to the floor imparting their wisdom and expertise in their specific areas around providing technical & electrical show/event services to the industry – which included the increasing supply of portable power. Over the last few years, each had noticed the increasing use of self-contained battery power solutions for exhibit displays and lighting - with reports of the successful running of entire stands off isolated power units there are risks and hazards associated with the use of these types of batteries which the group explored. As a result representatives from the eGuide subcommittee working group agreed to discuss this at their next meeting taking place on 12th June. The H&S Cross Association working group will also be discussing this as part of their longer meeting on 29th August.
Gratitude was shown to the presenters who offered their time to share the afternoon with us.