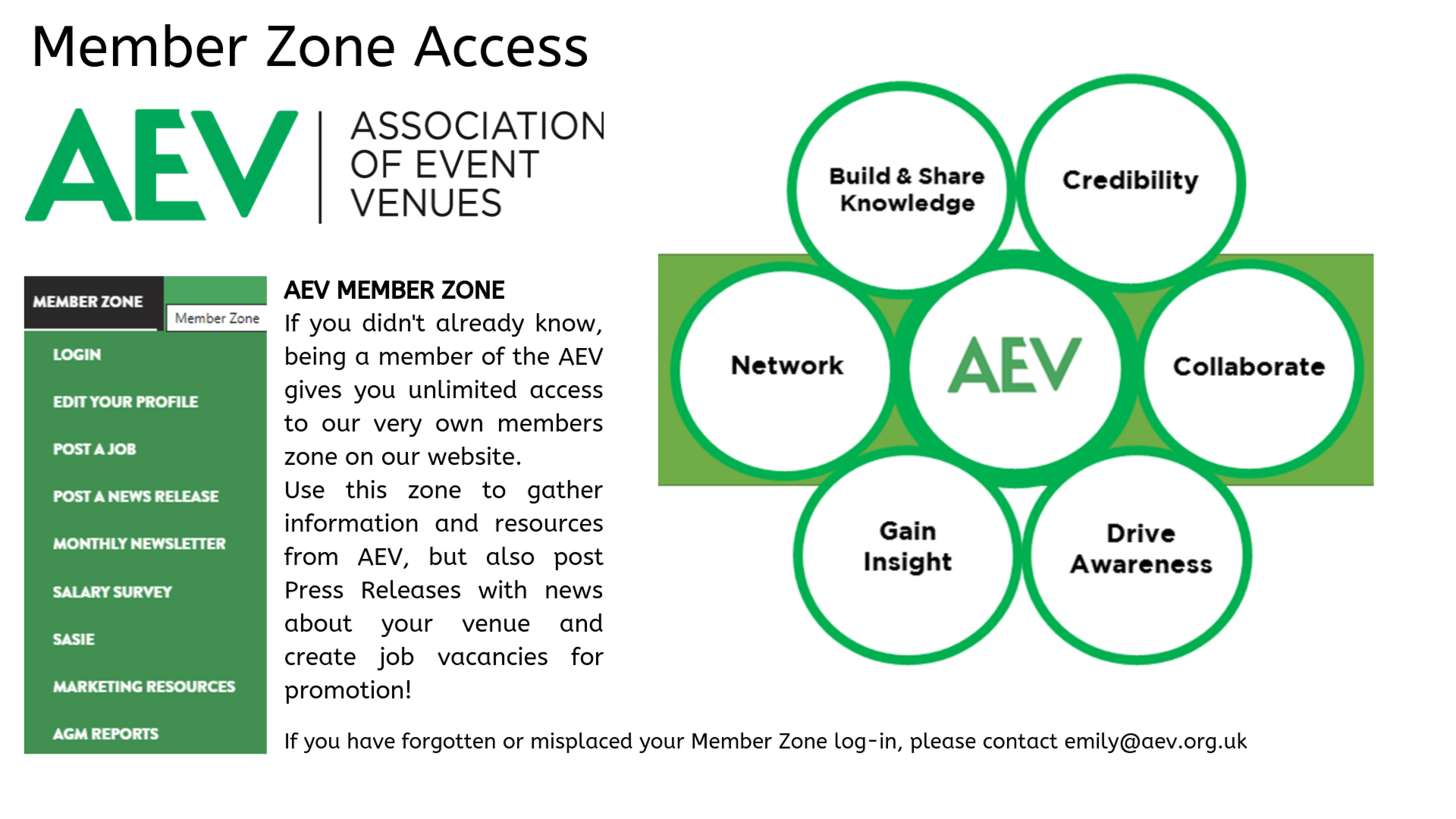 MEMBER ZONE ACCESS AND BENEFITS
Did you know, that as part of your membership with AEV you have unlimited access to our very own Member Zone.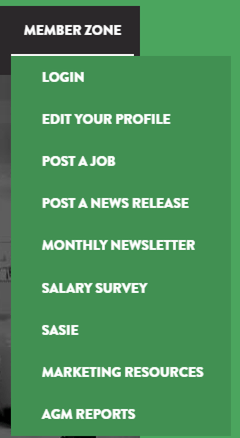 In the Member Zone, you have access to all sorts of resources such as our eGuide, branding documents and monthly newsletters. Utilising our eGuide effectively also entitles you to use our eGuide adoptee logo for your own use! You also have the ability to post your very own press releases, broadcasting your latest news to other members so that they can see what your venue is doing. You can also use this platform to advertise jobs and find the perfect person for your role. 
Resources such as the Salary Survey, and SASIE are also available throughout the Member Zone, as well as AGM reports to keep you up to date. 
Your membership entitles you to a lot of other things, such as working groups, surveys and different opportunities to get involved with your community. 
If you do not have the log in to your member zone, please contact emily@aev.org.uk for your log in details.
We have put together a quick checklist for you, to make sure that you are maximising use of our Member Benefits. 
| | |
| --- | --- |
| Item | Check |
| Do you have up to date AEV contacts? |               |
| Are all the relevant working groups represented? |   |
| Is our AEV membership certificate displayed at our venue? |   |
| Can we display the AEV logo on our website? |   |
| Can we insert the AEV logo in our email footers? |   |
| Can we update all relevant collateral which points to AEV membership? |   |
| Have we promoted eGuide compliance? Do we use the eGuide logo? |   |
| Do we utilise the free job posting service |   |
| Does our marketing department know to post news items on the AEV website? |   |
| Can we host any working groups? |   |
| Ensure working group representatives attend at least 1 in 3 meetings and offer opportunities to attend to co-workers |   |
| Promote the ability to ask other AEV members questions to gain insights |   |
| Have we participated in AEV annual and ad-hoc surveys? |   |
| Have we made our corporate video available to post on AEVs YouTube channel |   |
| Ensure our venue is represented at the annual conference |   |
Remember to ask if you have any questions or queries!