25 Sep 2018
New Chair and Vice for Sustainability Working Group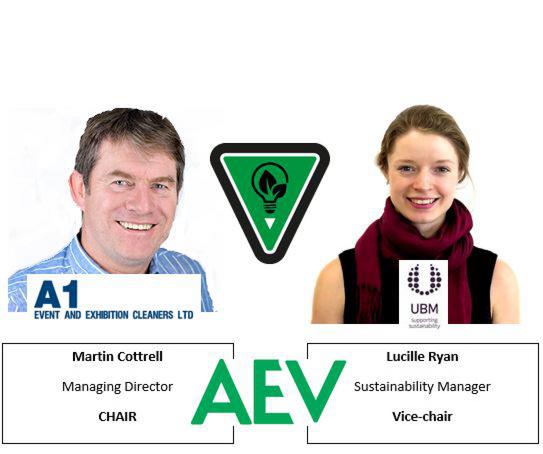 We are proud to announce that Martin Cottrell, managing director of A1 Event & Exhibition Cleaners, has been appointed to the chair of the cross-association Sustainability Working Group, and Lucille Ryan, UBM EMEAs sustainability manager, to the position of vice-chair.
The group, composed of members from AEV, the Event Supplier and Services Association (ESSA) and the Association of Event Organisers (AEO) considers how the event industry can make changes to continuously improve its environmental, ethical and social sustainability.
Cottrell, a former Metropolitan Police officer and founder ESSA board member, has 30 years' experience in waste management and recycling as managing director of A1. He welcomed the opportunity to contribute his services to the group saying, "Now, more than ever, sustainability is at the top of the agenda, and there is an appetite for action and change. I believe this group will be vital in shaping these changes so I'm very keen to serve as chair and to facilitate its work as much as possible."
Ryan reiterated the need for action, saying, "I'm looking forward to working with Martin to take the group forward. We want all players within the exhibitions supply chain to come together and collaboratively discuss and help address the urgent sustainability issues facing the industry."
Rachel Parker, AEV director, welcomed Cottrell to the position, "Martin and Lucille's expertise, energy and determination will be great assets to the Sustainability Working Group, and I'm delighted that they have accepted the role of chair and vice-chair respectively."