13 Aug 2019
Quintet meeting summary 5th July 2019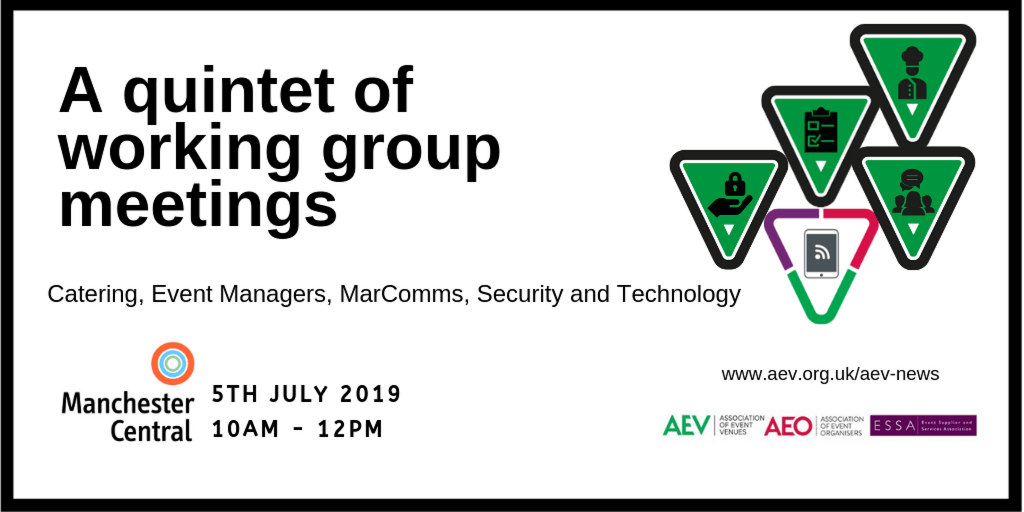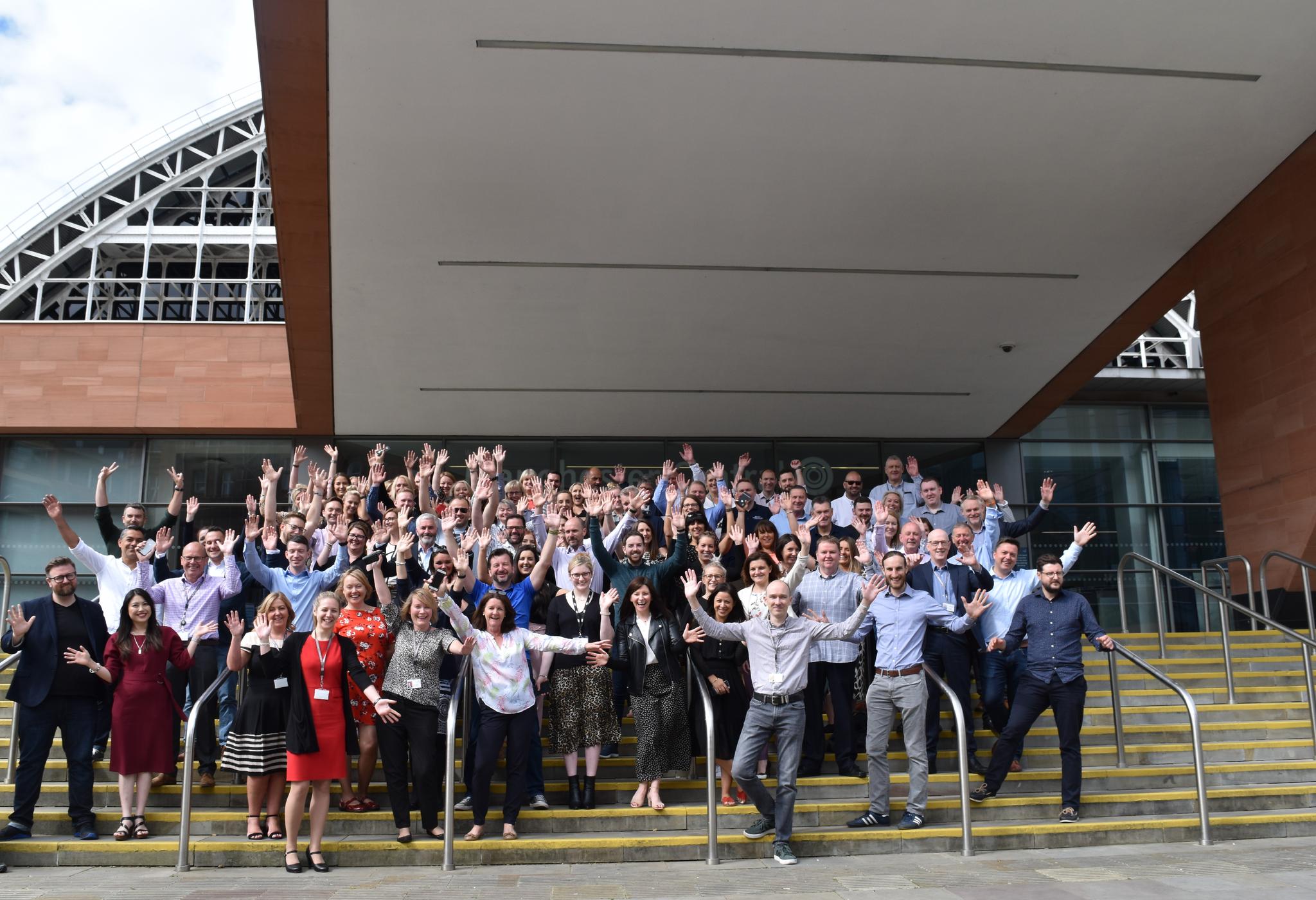 A day after our annual conference 92 professionals from across our industry (returned to and) met at Manchester Central for a quintet of working group meetings namely Event Managers, MarComms, Catering, Security and Cross Association Technology Working Groups
The Event Managers welcomed back Lucy Pittaway, Senior Event Management Lecturer from Manchester Metropolitan University who helped the group work towards one of their objectives – an exciting new project - watch this space. Two of Lucy's students were also present – who were incredibly helpful during our conference the night and evening before. Next meeting takes place at Sandown Park Racecourse on 20th November.
The MarComms group continued their discussions on their forthcoming Marketing Benchmark Survey and gave further thought to their 2020 objectives. They look forward to their next meeting at Bournemouth International Centre on 26th September.
The Catering working group welcomed an update from their Chair Jamie Anderson over his attendance at the eGuide working group back in May.  The group then explored the perceived complexities of the current catering eGuide section and welcome the current collaboration with Organisers into the ever-evolving section. Next meeting takes place at ACC Liverpool on 30th October.
The Security working group enjoyed a combined meeting with representation form the National Arena Association (NAA) who shared venue updates and a collaborative approach to crowded places best practice. Exploring areas of commonality and shared learning. Next meeting takes place at the Business Design Centre on 25th September.
The Cross-Association Technology Working Group explored emerging technologies and their ongoing projects of creating Exhibitor/Organiser venue connectivity guide cards. The group look forward to their next working group meeting at P&J Live on 6th November. They are also exploring the possibility of a group visit to a venue on the continent in 2020.
Interested in joining a working group? contact info@aev.org.uk for more information.