22 Dec 2017
Report: AEV/AEO/ESSA Technology Working Group Meeting, November 9, 2017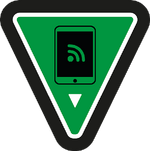 The AEV/ESSA/AEO Technology Working Group met at the QEII Centre on November 9, 2017 for the last meeting of 2017, with Emma Bogan of The NEC acting as chair. Opening the meeting, Bogan introduced herself and passed on the apologies of Murray Dickson, the group's regular chair. Bogan welcomed the new members, attendees and the two members dialling in remotely to the meeting.
After the apologies and round table introductions, the group approved the notes from the last meeting and Bogan moved members straight on to the discussion topics on the agenda.
This began with a demonstration of an online ordering platform being used by one member, and then a discussion about the merits and implementation, generating a great deal of interest and many questions. The group then dwelt on a round table update on GDPR, reporting their experience of the preparations for, and ramifications of, the changes due to come into effect. The group agreed to continue sharing information and advice they were finding useful.
Venue IT systems were next for discussion, and the group took a detailed look at a case study from one of the members on how the venue had adopted a new productivity software suite. Other group members explained how they were using additional messaging systems to facilitate team and group communications.
Two round table updates, on connectivity and visitor tracking, followed with plenty of news and information about technological developments and deployments on both fronts, before Bogan signalled the end of the meeting by asking for general round table news and member updates. There followed a busy round of news about paperless offices, venue apps, instant messaging and productivity suites, biometrics and cloud telephony.
Some future agenda items were suggested, and the group agreed Wednesday June 27, 2018 and Wednesday November 7, 2018 as the meeting dates for next year, with the former at ExCeL London, and the latter at a venue to be confirmed.
The AEV's Kim Dance thanked Emma Bogan for stepping in as chair and James Morris of The QEII Centre for hosting, and the meeting was officially closed.