14 May 2018
Report: Cross Association Health & Safety Working Group: 25/04/18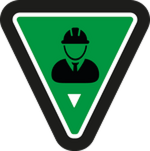 Solid attendance from across the Associations ensured that the H&S Working Group's first meeting of 2018 encouraged active discussions focusing on welfare, fire legislation and venue accident reporting methodologies.
A greater portion of the meeting was an exploration into reinvigorating attention to the existing Stop the Drop resource with venues agreeing to look into how they can allocate dedicated signage areas. As additional support to existing Stop the Drop resources, signage has been created by EventShaper Ltd. & BangOn Ltd. which members are welcome to use in order to complement existing resources. These are available to you via your members zone on our website..
To Stop the Drop please visit www.stop-the-drop.co.uk
Appreciation to Olympia London's Paul Brough for chairing and ExCeL London for hosting and providing refreshments. Our next meeting takes place on Wednesday 10th October at The NEC.