30 May 2018
Report: Technical Committee Electrics report: 16/05/18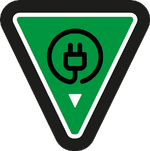 ExCeL London hosted our 4th Cross Association Working Group meeting of the year in their CentrEd meeting facility, chaired by Olympia London's Chris Morrison.
Association collaboration on competency requirements, bad practice feedback and electrical circuit discrimination was discussed in depth. Knowledge share from all sides of the table ensured these agenda items could progress further.
Morrison led discussion concerning the identifiable challenge of future proofing the Industry (vis-à-vis Electrics) given the struggle to locate next-gen skills (from within the UK). Andrew Harrison (ESSA Director) provided reassurance that training and recruitment (including the wider events industry) continues to have heightened focus across the Associations, detailing the plethora of approaches at which this subject is being addressed.
The meeting closed with group appreciation to Morrison for leading discussions and ExCeL London for hosting, providing refreshments and a light lunch.
Our next meeting takes place during the ESSA Conference at MK Arena on Thursday 29th November 2018.