05 Mar 2019
Security Working Group meets tomorrow!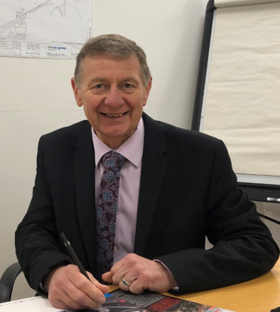 The AEV Security Working Group will be meeting at the Security and Counter Terror Expo (SCTX), at, London Olympia on March 6, 2019 with Steve Neal, group operations manager at NEC, in the chair.
Neal gave some indication of just how busy the agenda for the meeting was, saying, "The first Security Working Group meeting of 2019 promises to be an interactive and informative one, starting off with a quick-fire round-table from each venue, exploring any security related issues, innovations or learnings since the last meeting. We will then be discussing the future strategy for the working group, with the aim of fixing real objectives that can be adopted across all member venues."
Neal continued, "We are fortunate in being able to secure two guest speakers, first is our regular National Counter Terror Security Office (NaCTSO) representative who'll be updating us regarding current Unmanned Aerial Vehicles (UAV - a.k.a "drone") legislation with some useful do's and don'ts of how to manage UAV incidents. Our second speaker is Andrew Palmer, ops director at Gatwick Airport, who will be talking about the use of Behavioural Detection Officers (BDO) in the aviation industry, and how the good practices and experiences they have learned can be adopted by exhibitions and events."
The AEV Security Working Group meets to review security issues, traffic management and anti-terrorism operations at venues. Amongst its key responsibilities are keeping a close eye on changes in regulation and legislation, and building relationships with key bodies, as well as enabling member venues to share important information like best practices in security and security-related matters.
Members: Contact info@aev.org.uk if you would like to join this working group.