12 Sep 2016
Summer 2016 eGuide now available from AEV.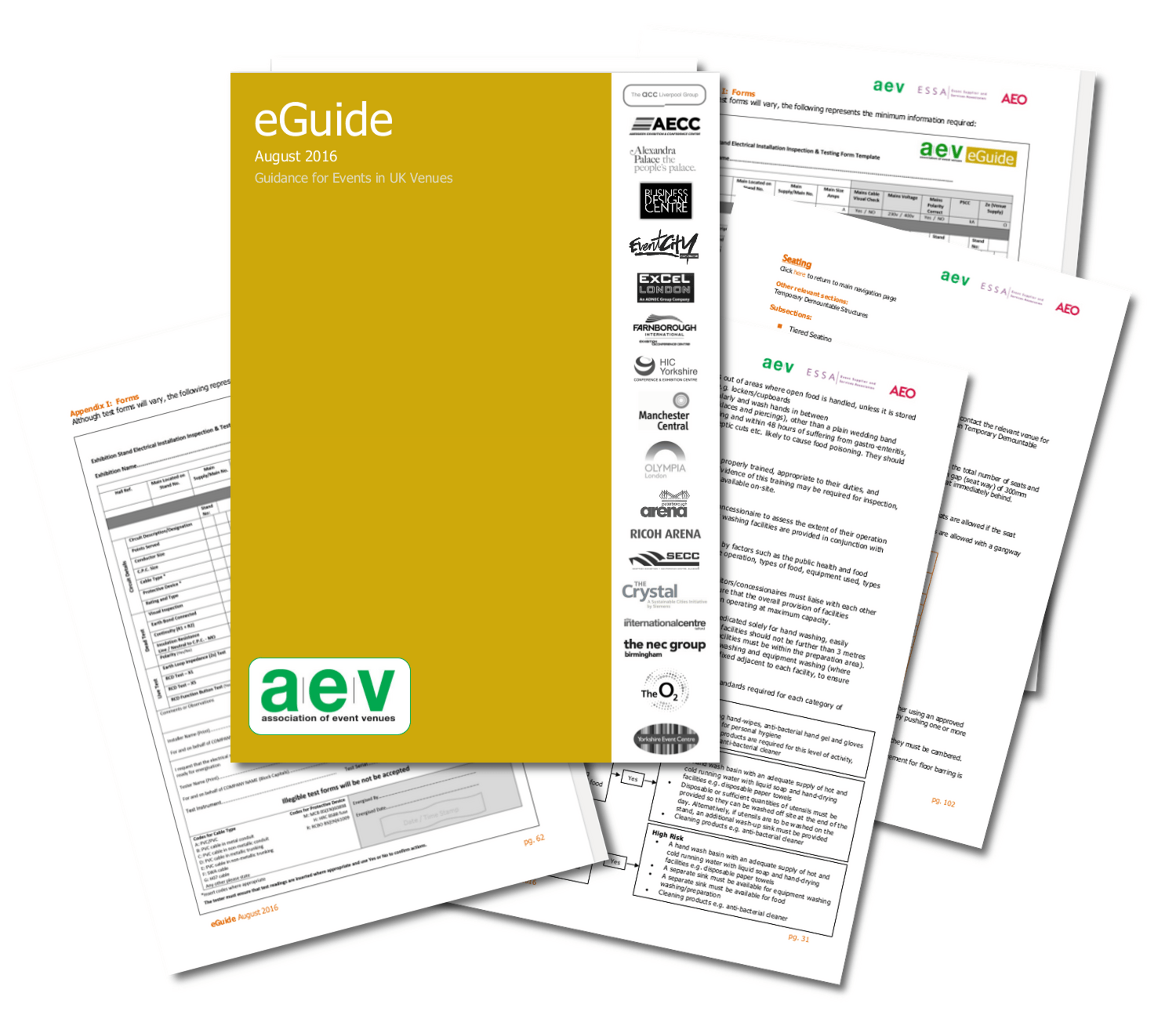 The Association of Event Venues (AEV) has announced the publication of the Summer 2016 edition of the eGuide, which updates the current iteration with new guidance on connectivity, creches, children, electrical installation and testing, product demonstrations and activities on stands, stand construction, water features and weapons, amongst many other changes.
The purpose of the AEV eGuide is to identify and convey the best advice, guidance and regulations pertaining to working at UK venues, in order to create a more transparent and less fragmented national working environment for organisers, exhibitors and supplier companies.
Rachel Parker, director of the AEV commented, "We're very grateful to the eGuide Working Group for its tireless efforts leading to the release of the Summer 2016 edition of the eGuide. This document has become the 'go-to' source of guidance and information on regulations within the participating venues. It has reached this position because of the hard work and diligence of those who work to keep it up to date and accurate."
The contents of the eGuide are under continuous review by the AEV eGuide working group, which meets twice a year to ensure the contents of the eGuide are up to date with developments in the industry, and that it accurately reflects the commonalities and differences in guidance and regulation amongst UK venues.
The Summer 2016 edition of the eGuide is now available for download from the AEV website at http://www.aev.org.uk/Content/eGuide, either in its full and complete form, or section by section for those only interested in a specific sector such as catering or stand building.