24 Jul 2020
Technology Working Group welcomes guests from ICC Belfast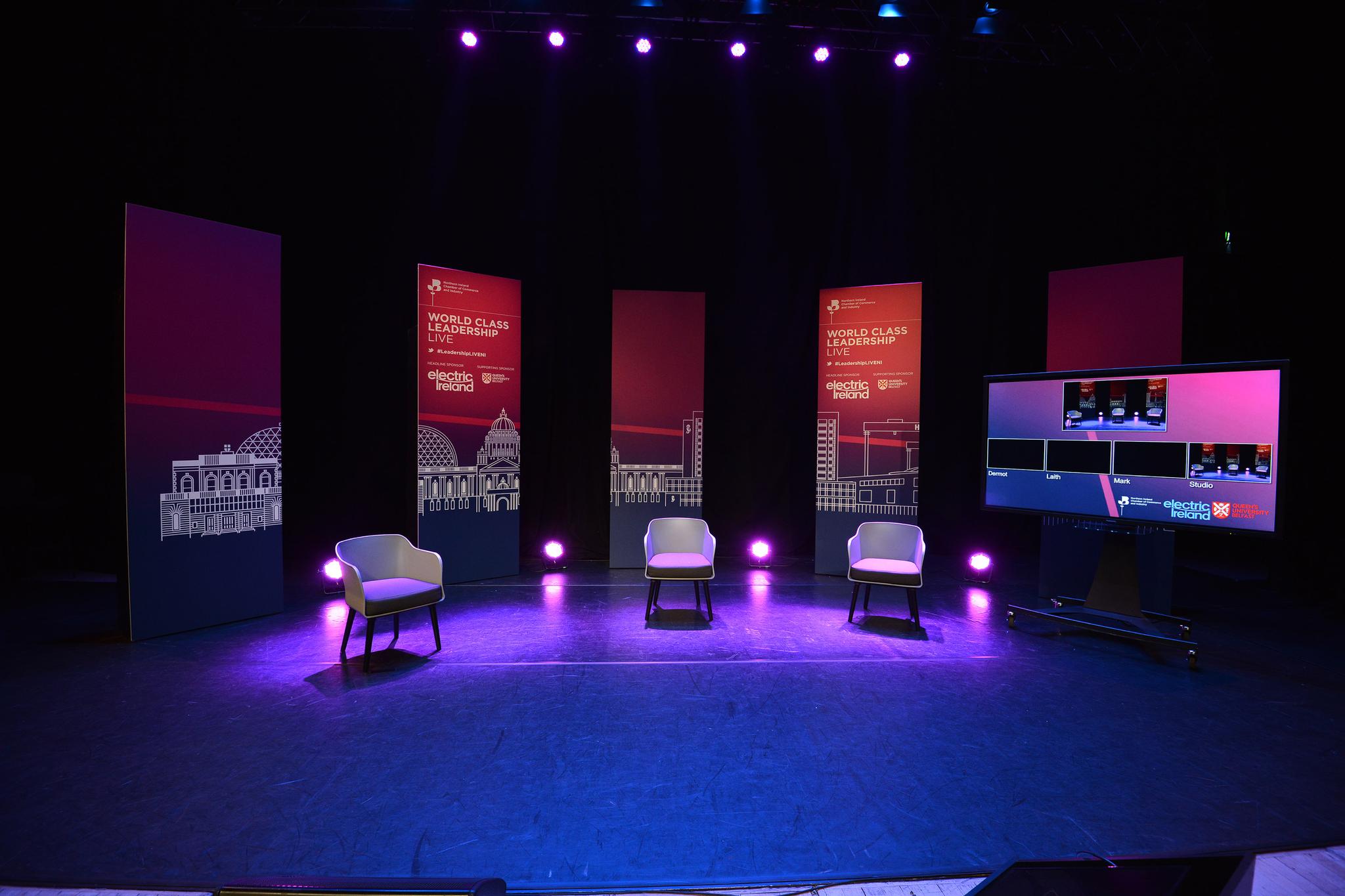 Our next Cross Association Technology working group takes place on Tuesday (11am - 12pm) and we look forward to hearing from Dave Young, head of production and Stephanie Geddis, business development and client marketing manager at ICC Belfast who will be showcasing their venue's Hybrid Studio.
Dave Young welcomes this opportunity, "We're delighted to have been invited by AEV to showcase the success of the ICC Belfast Hybrid Studio to our industry peers. Our team's pursuit of excellence has always been relentless, and these unprecedented times have afforded us the opportunity to focus on business preparedness. We pride ourselves on creating emotional connections through live events. In pivoting our approach to encompass virtual elements, we're able to do this on a bigger scale than ever before, ensuring the delivery of a conference experience like no other."
The working group Chair, Amir Vered (Head of eForce & IT at Olympia London) looks forward to their presence exclaiming, "I am delighted to welcome ICC Belfast to our next meeting.  As venues everywhere are looking for ways to offer a safe environment to run events, we have reached out to our neighbours in Belfast to exchange notes and widen the expert thinking platform.  I have had the pleasure of meeting with Dave and Stephanie from the ICCB on Zoom and feel they will be able to add a new perspective to our discussion on hybrid events."
The group continues to meet monthly via zoom and is open to all AEV, AEO and ESSA members. Please contact alden@aev.org.uk if you would like to join.