17 Oct 2019
Working Group Summaries - eGuide and Sustainability 16.10.19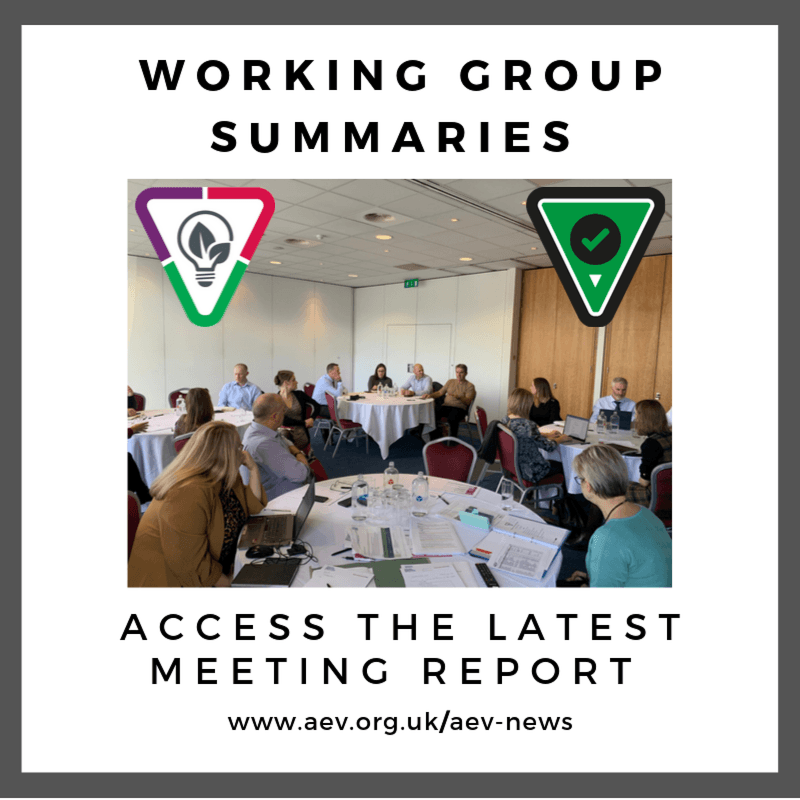 Representatives from the three associations car pooled to the Telford International Centre yesterday where two working groups were taking place. The Cross-Association Sustainability and eGuide working groups.
Both groups were met with welcoming way-finding and smiles from the TIC team.
Led by A1 Cleaners and ESSA Board member Martin Cottrell and Lucie Ryan (Sustainability Manager at Informa PLC) the group explored the outputs from the hard work the MICE Machine workshops and sub groups have produced throughout the year. The accumulation of outputs was reviewed and tweaked by those in attendance and the group are close to forming a set of sector relevant sustainability commitments that those members of the group can follow for 2020. Responses will not currently be audited or reported publicly – they will solely be discussed within the group. It is recognised that sustainability planning is for some in its infancy and these can help our members direct focus and evolve their environmental responsibility considerations in line with industry peers. If you want to be involved, and a member you are welcome to join the group and this journey.
After a fantastic lunch with eGuide representatives and insightful tour of the venue the two groups merged to share the further thoughts on the sustainability commitments.
After a short break and goodbyes to the Sustainability working group the eGuide team discussed the 2019 outputs from all working groups which included a brief presentation from Alden on the work the Event Industry HR group have been achieving regarding the mental health toolkit. Further discussions carried focus on the H&S working group surrounding rigging and traffic management, Technology and Electrics journey into alternative power and the catering sub group's review of the catering eGuide section.