Considers general health & safety issues faced by the industry, including CDM, to feed into the eGuide.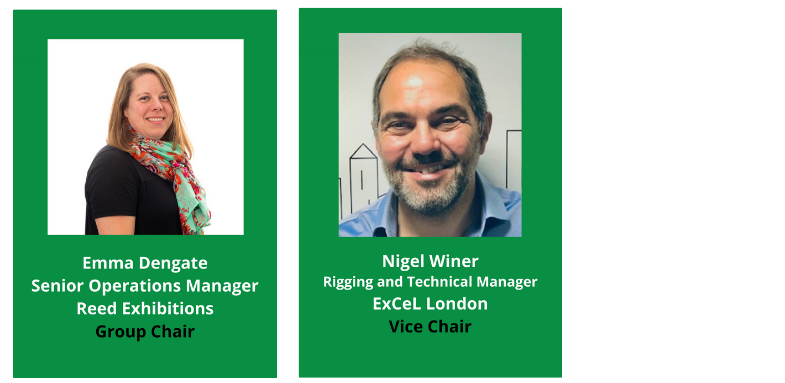 "Having been involved in the Operations side of the industry for many years this is a fantastic opportunity to promote and help shape safe working practices going forward. I have found this group to not only be informative but also a great forum of shared experiences and look forward to working with everyone involved"
Nigel Winer, Rigging and Technical Manager, ExCeL London (Vice Chair)
Who is it for?
Membership of this group is open to all AEV, AEO and ESSA members
For more information about the Health and Safety Group's strategy for 2021:
2022 Diary Dates
Monday 7 February, virtual meeting
Monday 7 March, virtual meeting
Thursday 21 April, Welfare sub-group, virtual meeting
Wednesday 11 May, Vehicle & Pedestrian Movement sub-group, virtual meeting
Tuesday 24 May, Manchester Central
Wednesday 28 September, Farnborough International Conference & Exhibition Centre